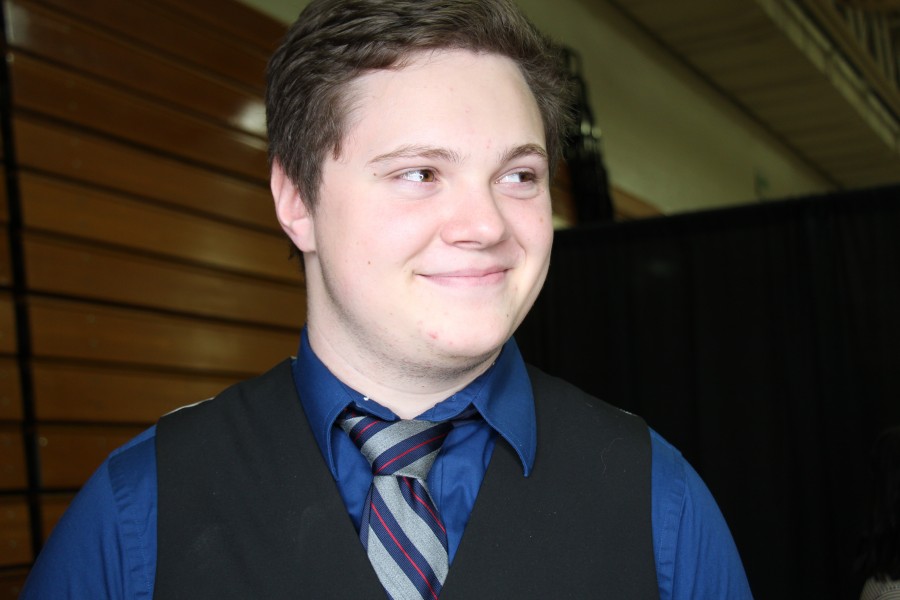 Zoe Montez
Mayfield students exhibit charisma in ways that help make the school a strong environment for learning and collaborative work.
The quality of charisma is essential to being a successful student because it moves the expectations from simply learning to an improved stage of understanding.
Senior class vice-president Kevin Guzik knows that Mayfield students value charisma as a trait worth displaying.
"Here at Mayfield we all have individual personalities that make our relationships have strong foundation," Guzik said. "All our student leaders are unique and positive each day which makes teacher-student relationships more genuine."
Charisma is a trait that is essential to getting the most out of one's high school experience, especially at Mayfield where there is such a wide-variety of activities students can get involved in to showcase their school pride.
"Of course charisma is necessary," Guzik said. "[Charisma] is something that if everyone displayed it we'd have a school filled with personable and caring students who are able to build strong relationships that they'll always remember."
The quality of charisma is something that even newcomers to Mayfield are seeing displayed frequently.
Freshman class president Mike Carlile is learning the ropes of being a charismatic leader at Mayfield and all the benefits that go with it.
"From my time at the middle school and my short time here, it's become obvious to me that Mayfield students have great communication skills," Carlile said. "We care about grades and extracurricular activities like everyone else, but it's something about Mayfield kids…we can connect with one another easily."
Charisma is something Carlile hopes to establish in his coming years as a Mayfield leader.
"It's definitely a tradition I'm willing to carry on," Carlile said. "I think my peers would agree that building communication skills and personalities is something we can carry with us forever."
The Mayfield staff is also very proud of their students having such an admirable quality.
Digital media production teacher Mike Bokovitz is glad to work with students of this social caliber on any given day.
"I've been put in a position where I get to work with these kids every day," Bokovitz said. "It's essential for the class that I teach that students be able to make connections and work cooperatively."
Bokovitz believes this quality may be the best to describe students at Mayfield.
"There's no doubt it's a universal thing around the school," Bokovitz said. "Everyone here is very expressive and open-minded, it's just a matter of getting to know that person so you can see their true self. It's easy for me to say that these kids know what these relationships mean to everyone."