Top 5 Clubs for Freshmen: Be active, join today
Hang on for a minute...we're trying to find some more stories you might like.
Being a freshman is hard enough just juggling new classes, new teachers and new friends. However, if you ask any high school graduate how to make the most of your high school years they will all say one thing in common: get involved!
Mayfield offers such a wide variety of clubs and activities, no doubt it can get overwhelming sometimes. Have no fear, and refer to this guide to the top 5 clubs freshman should get involved with!
Interact Club
You've probably heard about Interact Club on the announcements or on posters around the school if you've been paying any attention the past few weeks. Mayfield's Interact Club is an amazing group of students that participate in a variety of service projects around the community. Interact club is a surefire way to make friends, some lasting memories, and a difference inside and outside of Mayfield-not to mention getting those community service hours that colleges seek out.
Video Game Club
Has your mom often nagged you about getting off your Xbox, PS4 ect. and getting involved with extracurriculars? Now you can get involved without having to give up your precious gaming time! Video Game Club brings gamers together to play and discuss their favorite games in a super laid back setting. Video Game Club is yet another club that is meant to bring people together based on shared interests, and I can guarantee it will do just that!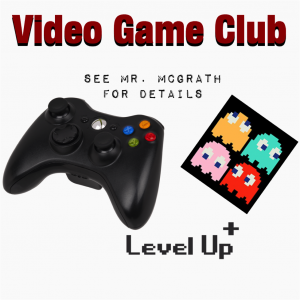 Art Club
Do you need a break from the hardships of math and science to let your creative side show? Art club is a wonderful way to do just that. Whether you are enrolled in an advanced art class, or have never taken one in your life, art club is a place for creative minds to collaborate and create not only beautiful works of art, but also great memories as well.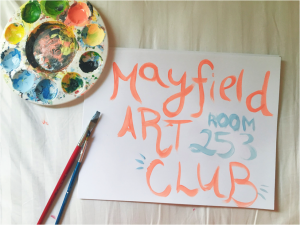 Cat's Cabinet
Cat's Cabinet is a versatile spirit club that helps plan, decorate, and execute a wide variety of events around the school. Last year they put on the Winter Formal, which was a huge success and lots of fun for everyone as well. Cat's Cabinet is such an awesome opportunity to show your wildcat spirit, have fun, and make a difference within our school.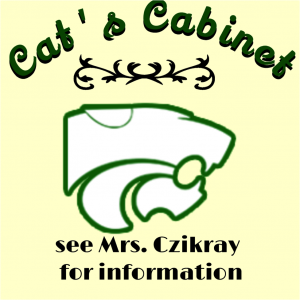 The Paw Print Online Newspaper
There's no way I could leave out The Paw Print. If it wasn't for this club you wouldn't be reading this right now! Last, but certainly not least, The Paw Print Online Newspaper is a club for creative students interested in journalism and covering school-wide, community-wide, and even worldwide events and issues.
Like many of the other clubs, The Paw Print is also an exceptional opportunity to connect with your peers who share similar interests. If you've taken a look around www.pawprintnews.org and think writing for the staff is something you would be interested in learning more about, don't hesitate!