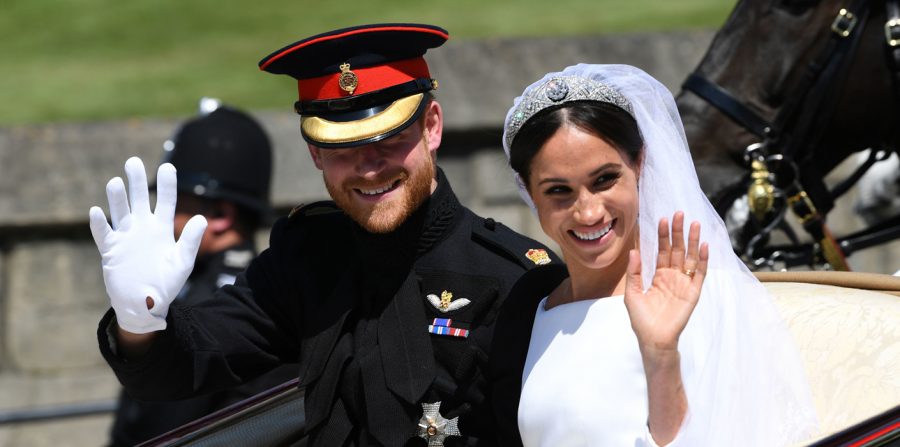 Official Royal Wedding website / Royal.UK
Their love really is like no other. Why people are so intrigued by Britain's multicultural royal wedding may hold more importance to it than some would think.
First and foremost, the most shocking yet incredible part of the marriage is the fact that Meghan Markle is a divorced, multiracial American.
This kind of diversity is influential and empowering; however, it strongly goes against the traditional British royalty standards. According to NBC News, Arianne Chernock, an associate professor at the Department of History at Boston University, said, "The fact that Harry and Meghan have been permitted to marry — and that their union has been widely touted both in the UK and abroad — shows just how much the monarchy, and the nation, have evolved in theory, at least, if not always in practice."
Additionally, it is every young American's dream to grow up to be a princess. Meghan turned this dream into reality. Veronica Hefner Ph.D., a communications researcher at UC Davis, wrote, "The wedding of Prince Harry and Meghan Markle may be more popular than any of the other previous royal weddings because Meghan is an American and she is literally living out the American princess fairy tale."
It's overall the mark of a new era to see the world growing with acceptance of everyone regardless of where they are from, instead of growing with hatred, discrimination, and racism. Multiracial writer of news.eu, Jamila Rizvi, who used to dream of being a princess wrote, "I remember counting the months between mine and both Prince Harry and William's birthdays, trying to work out if we were age-compatible. I wanted the whole princess bit. The 'only' problem was that with my olive skin, Indian eyes and dark hair, I didn't look like a princess."