Sophomore keeps busy with local job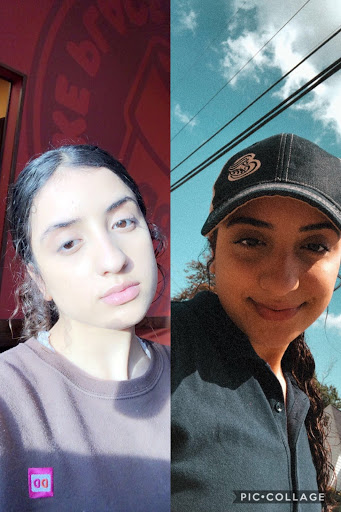 Shannon Farragher, Guest Writer
September 13, 2019
Sophomore Tiba Jraik recently began working at her first job.
Jraik had a good idea of the kind of job she initially wanted. Her first job experience was at Dunkin Donuts, but now she has recently started working at Panera Bread.
Jraik had her own goals, which motivated her to search for job.  "I wanted to make money and help my mom out with bills. I also wanted to have extra money to spend on myself," she said.
Although Jraik was excited to start working, she didn't have the best first couple of days at Dunkin Donuts due to the people she was working with. 
Jraik said, "I had somebody to train me, and she wasn't good at training. I messed up little things, which caused me to get yelled at. I didn't get scheduled as many days as I asked for because there were a lot of employees."
Having to work at Panera Bread and Dunkin Donuts also got in the way of Jraik's life. 
"I barely had time to do anything else, like hang out with my friends, go shopping, or do my school work.  I was always closing or opening," she said.
While working, Jraik has had some interesting things happen while doing her job. "This customer comes into Panera Bread [regularly], we call her the 'crazy lady' because she always makes a big scene to get something for free. My coworkers and I try our best to be polite although she is not," said Jraik
Despite the rough moments,  there are still things that Jraik likes about her new job.  She said, "It's easy, everyone is friendly, and you can get free food if you ask."
Jraik thinks getting a job is a good idea for any teenager.  She said, "[When you have a job] you don't always have to ask your parents for money. You get to talk to a lot of people and experience new things and learn skills you don't know you have."