Election 2020: Biden, Trump disagree on climate change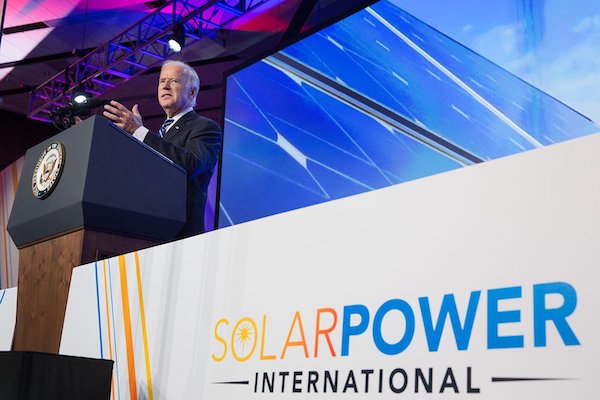 Quickly approaching the 2020 presidential election, American citizens are questioning candidates Donald Trump and Joe Biden on key issues, including climate change.
Since elected President in 2016, Republican Donald Trump has favored business when approaching climate change, and as a result, he's removed the United States from the Paris Climate Accord. During the last presidential debate, Trump said, "I haven't destroyed our businesses… If you look at the Paris Accord, it was a disaster from our standpoint. And people are actually very happy about what's going on because our businesses are doing well."
Moreover, Trump stresses the importance of clean air in relationship to climate change. "I believe that we have to do everything we can to have immaculate air, immaculate water, and do whatever else we can that's good. We're planting a billion trees, the Billion Tree Project and it's very exciting for a lot of people," Trump said at the presidential debate.
High school senior and registered voter Nikki Davis believes climate change is an important issue and is critical of Trump's preference of economics over climate. She said, "Climate change is most definitely not at the top of his to-do list, especially since he withdrew from the Paris Climate Agreement. He cares more about what environmentally-friendly technology will cost a company/business rather than how it impacts the future of Earth."
In contrast, Democrat and former Vice President Joe Biden believes Americans need to take climate change more seriously and move to renewable energy. During the presidential debate, Biden said, "[As Vice President] I was in charge and able to bring down the cost of renewable energy to cheaper than or as cheap as coal and gas and oil. Nobody's going to build another coal-fired plant in America. No one's going to build another oil fire plant in America. They're going to move to renewable energy."
High school senior Paul Zito is also registered to vote and believes the relationship between science and climate change is an important factor. "Biden is much more accepting of scientific studies and literature that acknowledge the rate of climate change as being caused by humans," he said.
If Biden wins the 2020 presidential election he plans to implement renewable energy. "The first thing I will do, I will rejoin the Paris Accord. I will join the Paris Accord because with us out of it, look what's happening. It's all falling apart," Biden said at the presidential debate.