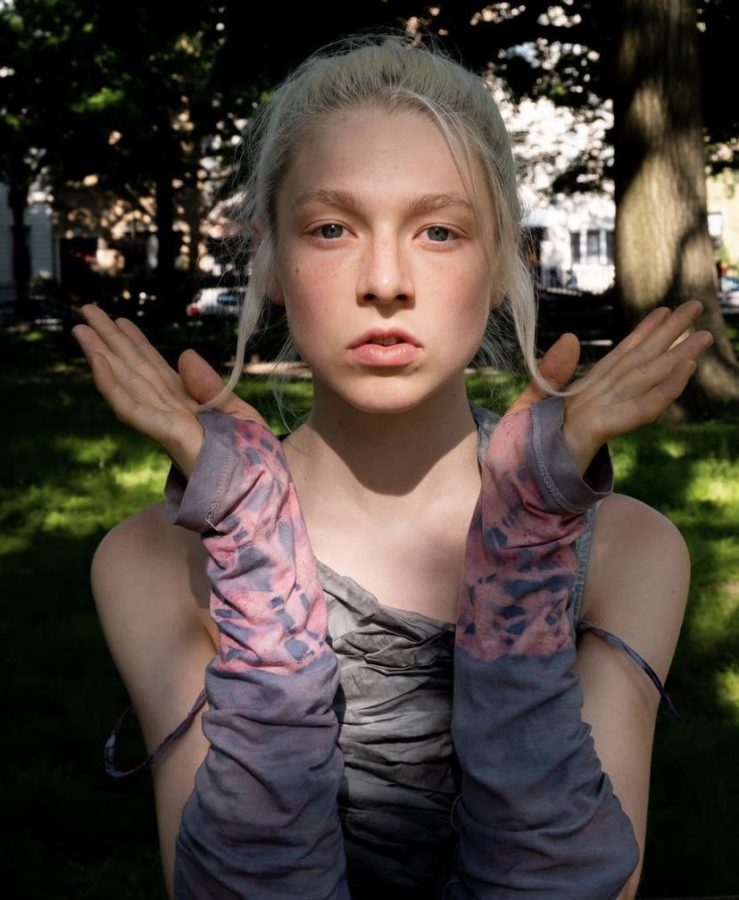 Official Hunter Schafer Instagram
The lack of representation, as well as poor representation of LGBTQ characters in shows and movies, are causing a negative stigma for the community.
Due to this, it's important that LGBTQ celebrities are open and assigned roles that fit their gender and sexual identity.
Although companies report that that media has grown more diverse in characters and casting, a 2016 study by the Media, Diversity & Social Change Initiative at the University of Southern California's Annenberg School for Communication determined that, "Across media, only 2% of all speaking characters are coded lesbian, gay or bisexual."
In addition to the little representation in media, they are represented poorly and by people who are not particularly suited for those roles. The same article states, "Despite an increase in the number of transgender roles onscreen, many of those characters are still filled by cisgender actors."
Casting straight or cisgender characters to play LGBTQ roles is rather counter-productive in the role of normalizing the community. American actress and LGBTQ+ advocate Laverne Cox told SiriusXM in an interview, "When people who don't know anything about trans folks and trans women see the very sexy Jared Leto and his beard accepting an Oscar for playing a trans woman, the message that it sends is that trans women are really men."
Not only is this action underlying homophobia and causing trans people to feel misunderstood and misinterpreted, it causes a spike in hate against the community. Cox said, "So when men find themselves attracted to trans women they have anxiety about that because of their own internalized homophobia and transphobia and they've gotten this message that trans women are really men and then this leads to violence."
By casting real trans people as trans characters, we can avoid underlying homophobia and bring about positive change to not only the LGBTQ community but the world as well.
One show that's making this change is Euphoria. Daniel D'Addario of Variety wrote, "As Jules, 20-year-old actress Hunter Schafer plays a part in a complicated Gen-Z story of love in the time of 'likes'; her character (who, like her, is trans)."
Celebrities who have a large platform can do a lot to raise awareness, even if this means risking their platforms. Many of them have, including Tyler Oakley have already done this. Natalie Robehmed of Forbes wrote, "Oakley has worked to activate his followers, raising over $1 million for The Trevor Project, a suicide hotline and organization for gay youth."
Sophomore Aidan Pollack is a firm believer in LGBTQ change and is amazed by the celebrities who are constantly risking their careers to support the cause, such as Brad Pitt and Beyonce.  Pollack said, "I think it's important for there to be celebrities that are open about it because it could help someone who is struggling to accept themselves." 
Pollack has taken note of one artist's reaction to peoples opinions on him. Lil Nas X was told by multiple people who disliked him that he would go to 'hell' for being gay. He then made a music video in which he did exactly that. Pollack says, "It's just a music video. One artist makes videos holding guns and drugs and no one cares."
We need celebrities and directors alike to not only call out Homophobes in the media and take action in the fight for LGBTQ rights, but also make sure that roles recast to actors who can match those slots in gender identity and sexuality.