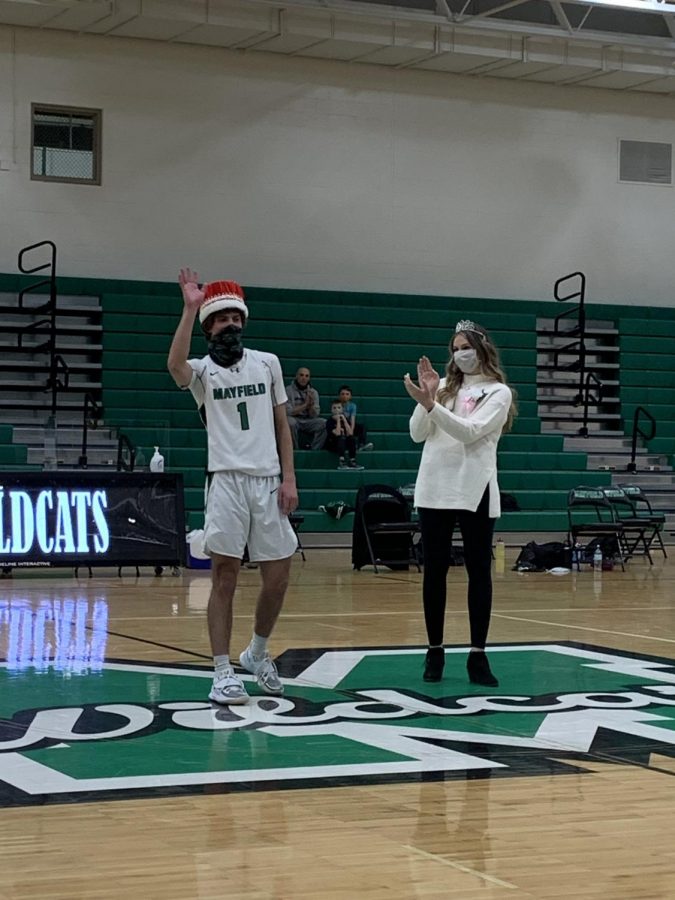 @WildcatMHS official Twitter
The annual Sweet 16 homecoming tradition is upon us, and the participants as well as head council members are excited for the big event on Oct. 7.
Student council co-adviser Chris Torda appreciates the Sweet 16 tradition because it gives students a sense of belonging and emphasizes the importance of school spirit. "Traditions also provide a constant for us in an ever-changing and fast-paced life. All of our homecoming events and rituals motivate students to show school spirit and pride," he said.
Gigi Shirazi, one of the Sweet 16 members this year, realized that she wanted to go out for Sweet 16 after seeing the excitement of the assembly during her freshman year and is currently preparing with her partner. She said, "My partner and I are brainstorming ideas for songs and dances we could do and practice as much as we can."
Ethan Fong, another member of the Sweet 16, reminisces about who inspired him to be a part of it in the first place. "I think I decided to do Sweet 16 when my brother did it two years ago, and it looked fun," he said.
Since the homecoming assembly requires intense decorating, Torda is appreciative of the help he has. He said, "Our officers will do most of the work, but all members of Student Council as well as the Sweet 16 participants will help to decorate the gym."
Fong, who has attended homecoming festivities in past years, is extra excited for this year as a senior. "I think the parade will be fun, and I'm excited to go with my friends to the dance for the last time," he said.
Shirazi admits that she was hesitant to go out for Sweet 16 at first because she didn't believe that she would get in, but is glad she decided to. "I realized that it doesn't hurt to try and I would have regretted it if I hadn't turned in my application for it," she said.
Although Shirazi is slightly nervous to dance in front of everyone at the assembly, she knows that it's a good high school experience. She said, "It's a great way for me to step out of my comfort zone and just have fun my last year at Mayfield."
Fong thinks that the Sweet 16 assembly brings extra spirit to homecoming week. He said, "I think it's a fun tradition that makes a lot of festivities surrounding homecoming and gives people something to be excited about."
Shirazi loves that the Sweet 16 is based on more than just popularity. She said, "Some people might argue that it's a popularity contest, but I don't think so. I think if you're kind to your peers and are involved and interested in the school, then anyone can get in. It's not about who's prettier or who's more 'popular', [as] it's about how genuine and kind you are as a person."
Torda admits that all of the homecoming festivities require plenty of preparation and a large time commitment. "As advisors, Mrs. Sanson and I have consulted with our Head Council officers about the theme, we have ordered the decorations and shirts, we have organized the parade and bonfire, scheduled all night decorating, planned for the dance, elected the Sweet 16, and are preparing for the Court vote," he said.
This year's homecoming assembly will be held next Thursday from 1:05-2:15 P.M. in the Wood Gym.