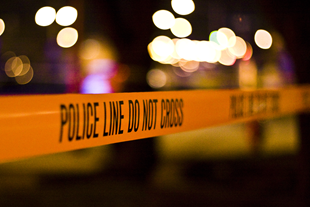 Wikimedia Commons
Ohio crime rates are the highest they have been in the past 10 years. According to News 5 Cleveland, "As of Aug. 7, there have been 101 homicides in the city. Last year there were 84 at this time."
Ohio crime is something that highly affects our community, whether it be morale, industry, or safety. The Cleveland police chief and task force have done little to none to alleviate this extreme issue. Change needs to occur immediately so the people of Cleveland can live without the fear of crime happening against their families.
Criminality as a whole has been believed to increase because of the unprecedented events from 2020 to today. Tyler Buchanan of AXIOS Columbus wrote, "Legal experts believe social-economic changes brought about by the pandemic, such as an increase in unemployment, could be behind these spikes."
The Defund the Police movement has been of great publicity since the George Floyd incident in Minneapolis. Some citizens believe that all of this money that is being used to fund the police force should be put into creating a community of safety and ethicality. Harry Boomer of 19News.com News wrote, "Recently, examples of excessive and often deadly use of force have given rise to this rethinking of how communities of color are over-policed. That frustration has led to protests, rioting, and looting."
School resource officer Stuart Galicz of the Mayfield Village PD has researched the Defund the Police movement and sees the lack of timely research and perspective the movement has. "The Defund the Police movement arose during the pandemic and many people have followed the news advocating for this without knowing the facts behind it. This is exactly what we do not need in Ohio cities today because even if there are some officers that are not faithful to their institution and ineffectively do their job, we are all not like that and want to stop the crime occurring today," he said.
Although crime reported in downtown Cleveland makes the news most often, crime rates are growing in other suburban cities, according to Adam Ferisse of Cleveland.com. "East Cleveland recorded 17 homicides, compared with six in 2019. Euclid and Cleveland Heights also surpassed 2019 homicide totals this year," he wrote.
English teacher Abby Ferritto, a former downtown Cleveland resident, believes that for suburban Cleveland cities to abolish crime, government officials need to create a vast group of authorities to straighten out these problems. "I think that the neighboring parts of Cleveland really need some attention from government officials, whether that's additional policing or some sort of an intervention around safety and additional surveillance. I hope that the right people will get elected to get some attention to the areas of Cleveland that do have those high rates of crime and will create concrete change for everyone," she said.
Galicz has seen the overall struggle induced by the pandemic and the effect it has had on the police force. "The pandemic really put a halt on critically solving problems one on one with crime victims. We had a low number of officers on staff during the peak of CovidOVID and because of social distancing, we were not able to truly solve cases critically but only patrol streets and monitor high crime areas," he said.
Looking forward, Galicz hopes to see Ohioans being active in spreading truthful information and promoting the safety of our beloved land. He said, "I hope to see the people of Cleveland and all of the U.S. for that matter to not partake in fake news and find out their own opinion through research and factual sources so we can stop the spread of argument which creates these high crime rates."