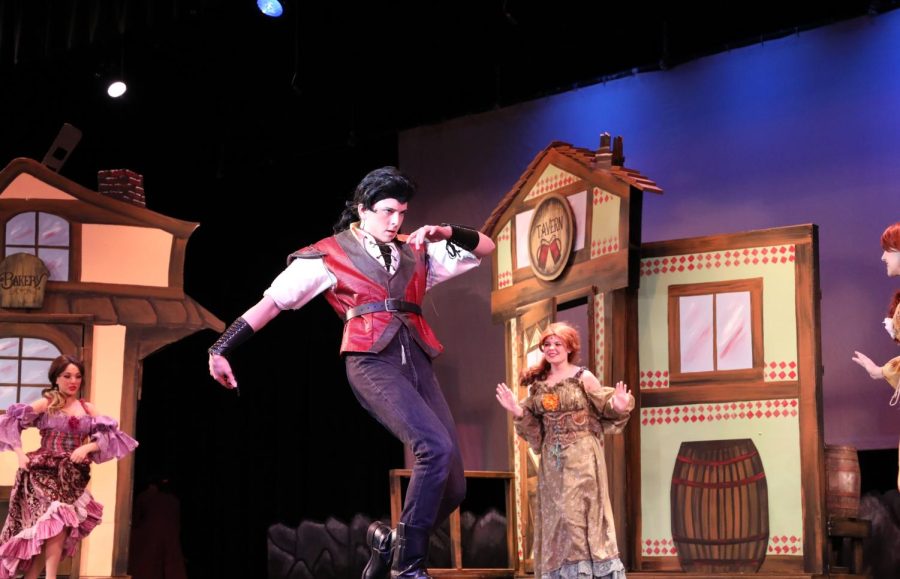 Vanessa Braun
After nearly sold-out shows last weekend, the cast and crew of "Beauty and the Beast" are excited about their final three performances this weekend.
Anela Baker, who plays Belle, looks forward to playing the lead role for another few shows. She said, "The first weekend of shows went really well. There were obviously a couple of mistakes that came with being nervous, but the rest of it was amazing."
Director and choreographer Larry Braun said the first weekend of shows was "amazing," and he's been impressed by the positive feedback. "I was surprised at the audience turnout. It was so great to see almost 800 people at each of the three shows," he said.
For Michael Wellendorf, who plays Cogsworth, the spring musical involved a new level of excitement that came with a larger cast and more depth to the show. He said, "I think the first weekend was great, especially in comparison to our fall musical, 'Urinetown.' Both shows were great but I think 'Beauty and the Beast' was definitely an improvement."
This being her first time as a lead performing for a Mayfield musical, Baker has enjoyed many aspects of the experience both on and off stage so far. She said, "My favorite moments, besides performing, have been talking and hanging out with the cast."
For Wellendorf, he's enjoyed playing a key role in the story of objects becoming human again. He said, "My favorite moment of the first week was definitely 'Human Again.' It's one of my favorite songs from the show, and I enjoy performing it."
On the other side of the stage, Braun has enjoyed seeing the audience enjoy the hard work and dedication put into the musical. "My favorite moment has to be the nearly one-minute applause (and standing ovation) for 'Be Our Guest.' It's the biggest number in the show and includes nearly all of our 46 members high school cast and the eight Children's Chorus members."
Tickets are on sale here for all three performances this weekend. The shows on Friday and Saturday begin at 7pm, while the Sunday matinee begins at 2pm.