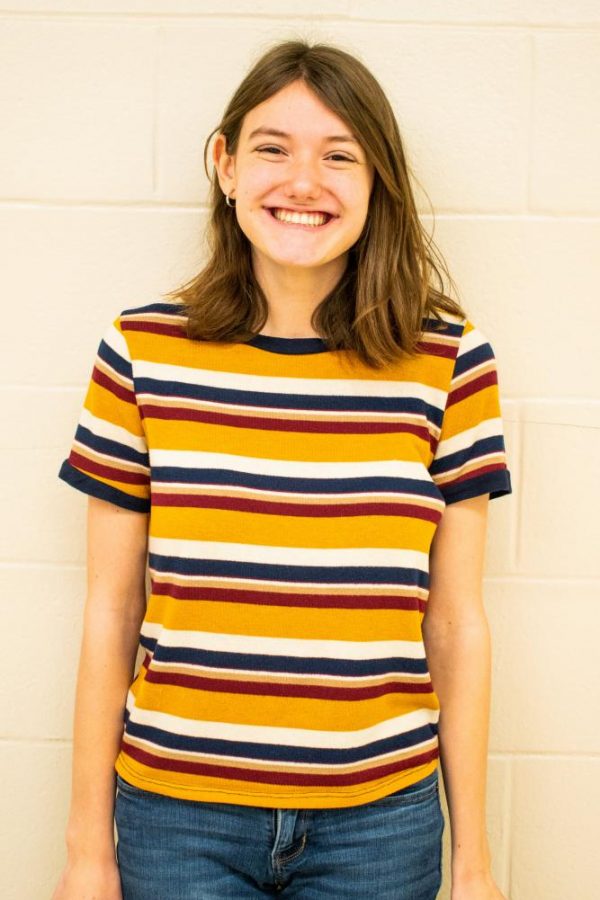 Catherine Coppersmith is a senior staff writer at The Paw Print.
She has been in the Mayfield system since kindergarten and found a passion in news writing when she took it the first semester of junior year. She enjoys being able to write news that allows people to see into the Mayfield district. When she isn't at school she spends her time drawing, painting and playing the clarinet as well as spending time with her family. She finds herself drawn to all things cute and happy and all adorable things she can get her hands on. Her family is large, including her parents, her four sisters, five pairs of aunts and uncles and three pairs of grandparents.
Her parents have found her interest in news writing and have encouraged her to continue her journey as a writer in The Paw Print.
You can contact Catherine on Instagram @thecloudycats or her email
[email protected]
Catherine Coppersmith, Staff Writer
May 15, 2020

Seniors frustrated by missed end-of-the-year events

(Story)

May 14, 2020

Q&A: Freshman learns the ropes when selling artwork

(Story)

May 12, 2020

School utilizes 'in progress' plan for students

(Story)

Apr 30, 2020

OPINION: U.S. population should be social distancing

(Story)

Apr 20, 2020

Students struggle to understand distance learning material

(Story)

Apr 10, 2020

Video games remain popular option during quarantine

(Story)

Mar 06, 2020

Opinion: Tennis should be more respected

(Story)

Feb 21, 2020

Winter Formal: Class of 2020 selects Wildcat Top Ten

(Story)

Feb 14, 2020

Opinion: Public speaking classes vital for students

(Story/Media)

Jan 31, 2020

Netflix gains Studio Ghibli films rights

(Story)

Jan 24, 2020

Graduating seniors can earn AP Capstone diploma

(Story)

Jan 17, 2020

New semester brings new classes to students

(Story/Media)

Jan 06, 2020

Chilling, heartfelt 'Over the Garden Wall' stuns viewers

(Story)

Oct 09, 2019

Frisbee Club works around harsh weather

(Story)

Oct 08, 2019

Opinion: Racist, thoughtless styles shouldn't be new fad

(Story)