2/11/18 | Eagles still relishing in first Super Bowl victory
Hang on for a minute...we're trying to find some more stories you might like.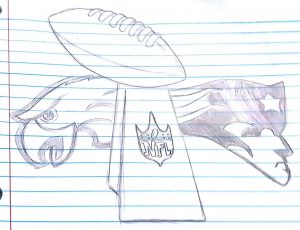 One week after the Philadelphia Eagles defeated the New England Patriots in Super Bowl LII, the effects are still being felt around the league.
After numerous Philadelphia fans flocked to the streets to celebrate just mere days ago, rival owner of the Dallas Cowboys, Jerry Jones, told the Fort Worth Star-Telegram, "The muffled voice you have been hearing is me screaming in my pillow over not being here and seeing Philadelphia."
Despite the memorable matchup signaling the end of the league year, NFL fans are already looking forward in anticipation to next season.