Kate Bakhtiyarova: Editor, friend, inspiration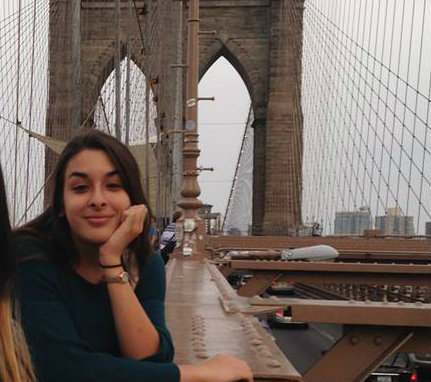 Which graduating senior from Mayfield's Class of 2015 will I miss the most?
Many charismatic and unforgettable individuals come into mind, but without one, you wouldn't be reading this right now.
How does one recognize Yekaterina Bakhtiyarova? It is no easy task to say any praise that hasn't already been said.
Born of writers blood, Kate's undying passion for the written word will transcend across many minds for years to come. She will go places with her talent that this next Chief editor can't even imagine.
I see her writing something so powerful that it captures the mind of a country or two and will hold meaning in the hearts of everyone who reads it.
I see her breaking down walls in her craft; building an arsenal of literature that holds weight in the industry comparable to an other.
I see her as the next great woman who sounds her beliefs and desires through writing so unique that even Sylvia Plath couldn't hold a candle to it…well I won't go that far yet!
I can only support her through my kind words after she simply asked  me if I wanted to write sports features for the upstart school paper that came to fruition only through her perseverance and passion.
Through that simple opportunity came the untapped resource of  my talent that I simply became pretty good at–leading me to become the next Chief Editor of the paper I refer to as "her baby."
I wish her the best as she moves on to New York which is only the first step of her journey–she will only do great things from there.
I see this commemorative piece as a passing of the baton if you will–for a million thanks wouldn't be enough to show gratitude for Kate reintroducing me into one of my favorite things in life.
She has my moral support and love for whatever hurdle she hopes to conquer next!
I'm proud of you Kate and I'm also thankful you are an inspiration in my life! Congratulations and best of luck at Sarah Lawrence!
-Joe DeNardo, Class of 2016