Pubentz's students exceed 'million thanks' expectations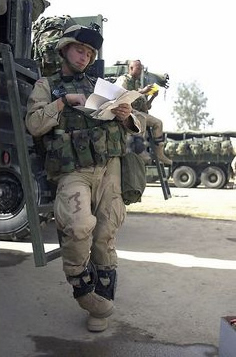 Social studies teacher Ryan Pubentz set the bar high in his annual "A Million Thanks" letter writing campaign that sends kind thoughts to active duty military.
In typical Mayfield fashion, the students went the extra mile in writing the letters because it was for such a great cause.
"Originally I had my goal set at 150 letters, with the hope of increasing that to 200," Pubentz said. "On the last day I counted 315 letters."
Pubentz was elated that his students would put forth effort to do something so kind and mature.
"Writing letters to these soldiers proves to me that these students get it," Pubentz said. "They know what a little kindness can do for someone and the fact that they exceeded my goal in this fashion makes me truly proud to be a teacher here."
Seniors Becky Schneider and Liz Tizzano were among the students who went above and beyond to help Pubentz reach his goal.
"It was a really inspiring writing project with a great purpose," Schneider said. "I was glad to help Mr. Pubentz send these letters to the Soldiers."
Liz Tizzano brought in letters to the overwhelming delight of her teacher.
"I was glad Mr. Pubentz appreciated how me and my friends volunteered to write the letters," Tizzano said. "I know its little thing I can do that can make a difference for someone serving the country."