"Star Wars" revisits Hollywood for premiere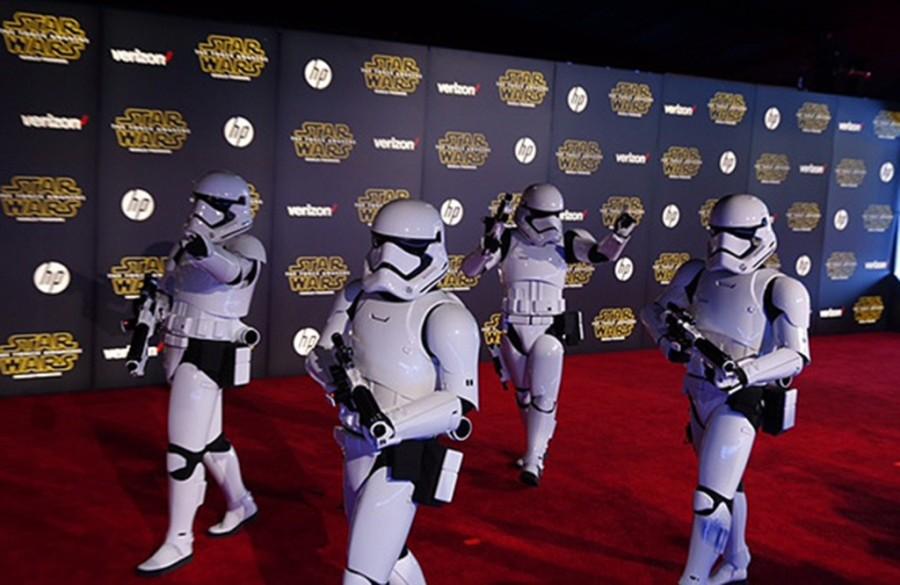 Get out your popcorn, your light sabers, and maybe call up your friends—wookies, ewoks, what have you. "Star Wars: The Force Awakens" has finally premiered after an agonizing wait.
On Friday, Dec. 18 it came out in theaters all over the place. At last, after all the excruciatingly difficult waiting, the fans can get their fix. Hollywood makes everything official. The movie—already receiving astonishing reviews—made its world premiere on Monday, Dec. 14 in the spectacular city.
"People have been anticipating this film for a long time," said Harrison Ford in a story on VOANews.com. He plays Han Solo in the original trilogy and "The Force Awakens."
"There's a lot of admirable characteristics to the opportunity [of being in this picture]," he said.
The legend is right. Being a Star Wars aficionado myself, I know how we all longed for his appearance in the film.
What the fans, like me, are going crazy for is not only Harrison's revived role, but Mark Hamill's and Carrie Fisher's as well.
Hamill played the iconic Luke Skywalker in the '70s and '80s and Fisher the hardcore Princess Leia. All gathered together for the premiere of the longed-for film.
There's no need to worry, I won't go on and on about the old-timers. It's 2015, and the moment has come to recognize the new faces of the Star Wars franchise.
Also at the premiere was John Boyega, the actor of a novel character named Finn. He, like anyone, is thrilled to be a part of such a significant element of the world's culture.
Boyega said to VOANews.com, "I am a Star Wars fan, so I feel like we're paying homage to a film that I really respect."
Isn't that the ultimate experience for a Star Wars fan? I think so. Boyega has expressed countless times how delighted he is to be involved.
As has Daisy Ridley, who plays Rey, another major, new face to the movies. The influential woman has received much praise, especially from her costars.
According to SacredHeartSpectrum.com, Fisher really admires Ridley and "is excited about seeing her face on a bus, but it hasn't happened yet." Clearly, the film has a remarkable—and quite humorous—cast. Seriously, Fisher, outside of her Princess Leia persona, is a hilarious lady.
The world simply cannot wait to see them on the big screen all together. Presale ticket sales were through the roof for the longest time, and, currently, tickets sell every second.
I'll be seeing the glorious installment soon, so the anticipation is still killing me slowly. Yet I am sure that Boyega and Ridley will live up to the expectations the world had on them, as they seem so passionate and content with their roles.
The more I think about these greats—Harrison, Fisher, Hamill, and now Boyega and Ridley (I'm sure they will make names for themselves from these films)—being all at one premiere, the more I long to have been there. What a historical event.
I know I'm just a 17 year-old girl, so that could never happen. Unless I snuck in disguised as a storm trooper.
At the premiere, a flock of them did march along the red carpet, filling the atmosphere with an authentic feel—as did the beloved droids of the series.
Not only did those icons show up, but as did a few celebrities. According to VOANews.com, "the opening included Spike Lee, Steven Spielberg and Sofia Vergara," too.
The lucky ones got to see it, but now, it is our turn. Finally, the time has come.