Red Lobster offers fantastic fish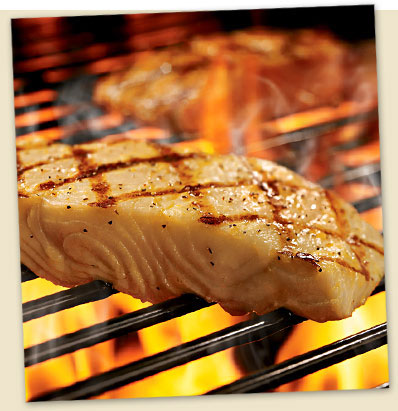 Hang on for a minute...we're trying to find some more stories you might like.
Red Lobster is a popular American restaurant chain that is well known for seafood but also offers items like chicken and steak. Moreover, they also offer delicious desserts and appetizers.
For those that celebrate the Lent season, or just want good seafood, it is important that restaurants offer alternative menu items than meat. Since Red Lobster is known for its seafood, I decided to try out their Hand Battered Fish and Chips, which cost around $12.
With every dinner, you get their unlimited, famous Cheddar Bay Biscuits and a choice of Garden Salad, Cesar Salad or coleslaw. These items are served while you wait for your meal.
The biscuits are delicious. They are served warm, and are perfectly flaky, and full of garlic flavor, you cannot eat just one. I went with the Garden Salad, and it was just as you would expect with any salad, fresh and light.
Eventually, the entrees arrived. I chose to have a side of fries with my fish and chips. This dish is also served with tartar sauce and malt vinegar. Other sides that are offered include baked potato, lobster baked potatoes, mashed potatoes, vegetables and so on.
The breading on the fish was perfectly crispy and the fish itself was flaky. Furthermore, it was seasoned to perfection, with the right amount of salt. You can tell that it was homemade, not frozen.
The same thing goes for the fries; they were crispy and seasoned with just the right amount of salt and pepper. I am not a big fan of tartar sauce or malt vinegar in general, but those who like it will find the one at Red Lobster to not be disappointing and go well with the dish.
As expected, the food at Red Lobster was great. The service was also great, the hostess had a smile on her face and the waitress was very knowledgeable and friendly. The wait times, just like anywhere else, depend on how busy they get and the time of day.
Overall the restaurant was clean, the tables were wiped after every guest and the floor had no crumbs on it. The decor however is a little old and outdated, but that can be overlooked. The portion sizes are just the right size, and you may even have enough to take home.
The next time you want to eat good seafood, you might want to consider Red Lobster. They offer many different seafood dishes, from fish to lobster and crab. For those that aren't fans of seafood, they also offer chicken, steak, and even salad so everyone will be happy.