Senior class plans trip to Cedar Point this October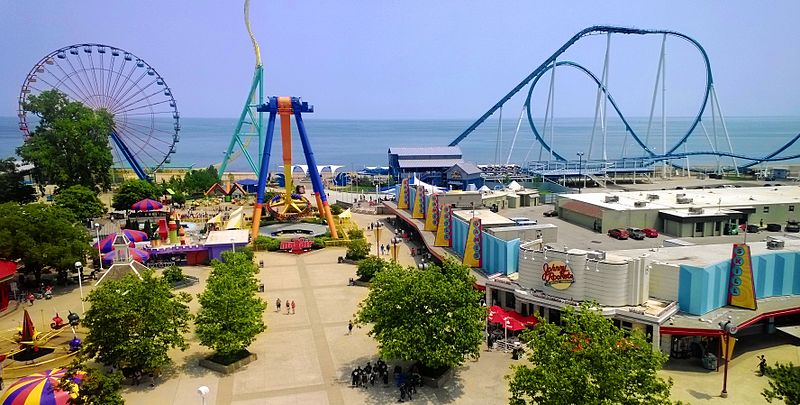 Senior year is a roller coaster of a ride—literally and metaphorically.
On October 22nd, the senior class of 2017 will be journeying to Sandusky for their senior class trip—an event Mayfield High School hopes to make an annual one. Last year, the seniors went to an indoor waterpark. This year, they are taking a step up and going to Cedar Point, the beloved, nationally-recognized amusement park.
The students will be bussed to Cedar Point at the time the park opens and will leave when the park closes.
Many people are looking forward to this event, including Nicholas Somich, the senior class advisor. Somich has put a lot of work and time into organizing the trip.
He said the plan for Cedar Point is "to have fun, to build unity, to encourage as many students as possible to make memories together on this trip." In addition, there is no set schedule—the students are free to go have fun and enjoy their day.
Understandably, some students may have some concerns or inquiries regarding the class trip and transportation. Addressing this, Somich said, "I'm available for any questions that kids have. I've already been asked, 'Can kids who are competing in cross country come on the trip?' and I've said yes—as soon as you're done, parents are permitted to drive you there, then the bussing will take you back home." 
Moreover, some seniors wonder if they can use their season platinum pass rather than paying for a ticket, and the answer is yes, they can use their season pass on this trip.
To further address any concerns of the students, Somich said, "There's also an ACT conflict on that day," and to any seniors taking it, "we told them that if you get a ride down, we'll take you back."
Thus, all are expecting a great turnout for this year's trip, as last year's was lower than ideal. This year, the timing is better, and by going in October, the students get to experience the thrilling Halloweekends at Cedar Point.
"Halloweekends," said Somich, "was exciting for a lot of teenagers, and it was also able to work around a lot of athletic calendars."
Already, the students are enthusiastic when asked what they think. Senior Meghan Yeager, who is happy with the choice of Cedar Point, said, "I find it really awesome that we're going on Halloweekends."
Especially excited are the senior class officers, who have put in a lot of effort to make this trip possible. One such officer, Chris Giancola, commented on the trip as a whole.
"This is the first time we've ever done something like this," Giancola said. "We're very thankful for Mr. Legan to help us achieve this way of congratulating seniors for all their hard work. So, the class officers and I have worked very hard to provide this opportunity for our peers."
Surely, when October 22nd comes around, the hard work and effort of everyone involved will pay off. All are looking forward to a fun, exciting experience as a class.
What is more, Somich looks forward not only to this year's success but that of the upcoming years.
Regarding the future senior classes, he said, "Because Mr. Legan is supporting a senior class trip, I want this to be something the class takes ownership of, and it becomes their norm."
For now, the class of 2017 anticipates their time to shine and be free. The senior class trip to Cedar Point will be one experience of many for them as they approach their long-awaited graduation in May.