Opinion: Eating healthy on Thanksgiving a possibility with these tips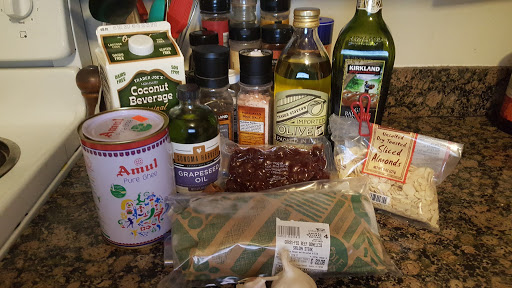 Hang on for a minute...we're trying to find some more stories you might like.
Holiday dinners are the greatest part of any holiday. Sitting around the table with your family, some of them you like and some you don't, and eating until you can't even fathom the concept of hunger.
Sadly, when you're on a diet, a lot of those enjoyable moments can become tainted when you can't eat the same as everybody else. For my family, we've learned ways to cope and succeed in having a more than fulfilling meal with everyone else.
Recently, my mother and I went on a cleanse diet (lifestyle) created by JJ Virgin. If you have heard of the Whole 30 diet, it's like that, but on steroids.
We do not eat the following: sugar, gluten, soy, corn (most starches), peanuts, dairy, and eggs.
This means that the "traditional" turkey, stuffing, gravy, cranberry sauce, and all of the fixings cannot be eaten by yours truly.
This leaves the upcoming holidays a little tough since we're going to my grandparent's home. In fact, my grandmother is quite unhappy with the whole situation and has simply assumed we won't be eating anything. She isn't too far off, as we'll just be taking the traditionally and historically inaccurate meal and changing it even more.
Where there would usually be a nice, 27 pound bird, we'll be having some wonderful and tasteful grass fed beef because poultry on our diet is a little too pricey, regardless of how much money you have to spend. I had the honor of picking out the recipe and I ended up going with a balsamic and sun-dried tomato dish and excluding the sugar.
I couldn't help but find myself leaning towards a balsamic vinegar recipe, and our family is addicted! We ended up having to buy Costco's large bottle. And just saying, we went through a sizeable portion of it within the first two weeks.
As far as sides are concerned, instead of having creamy mashed potatoes, we're adding a sweet dash of color to the table with some mashed sweet potatoes. Adding coconut milk instead of regular milk is just as perfect. Coconut milk has the same thickness as milk but it does lack flavor so that will be made up for with some ginger and salt.
So, everybody loves stuffing. At least, in my family everybody does. To combat this gluten filled treat (a demon food in our house), my mother and I will be making our favorite rice. We make it simply by putting in a rice cooker, rice, grapeseed oil, and a handful or so of almonds. The almonds add a slight sweetness that works with every dish and a good amount of added texture that's absolutely irresistible.
Veggies are important for us, and you want to make sure they are in every meal and this is no exception.
To get those tasty and buttery green beans or veggie mix, you can replace the dairy with some ghee or, once again, grapeseed oil. Ghee (clarified butter) is a popular Indian ingredient, and grapeseed oil is awesome because it has a rich, buttery taste.
Finally, the oh-so-wonderful cranberry sauce. For me, I never actually had it because I apparently enjoy going against the crowd and don't like it. To "replace" that, we will be pulling together a beet salsa. It is not by any means sweet but it is in fact a vibrant shade of red on the table. It pairs perfectly with our favorite almond crackers from Costco – clearly where we often shop.
The easiest places to find all of your "abnormal" foods for a variety of diets include Costco, Trader Joe's, and Miles Market. Or, if you don't have any form of restriction, take a stop in and try something outside of your comfort zone. Life's short, take a shot in the dark with a new food!