Local mom's loss sparks hope for others
Hang on for a minute...we're trying to find some more stories you might like.
Dyana Fimiani, a mother who lost her child to leukemia, started a non-profit foundation called  "A Spark Of Hope" to raise money for other children with cancer.
When Fimiani's two-year-old daughter Hope lost her battle to cancer, she immediately knew that she wanted to help other kids and families undergoing the same experiences.  
After being in the hospital for six months with her daughter, and witnessing all the sickness of other children, Fimiani made a decision. "Seeing all the devastation in all these families made me realize I wanted to try and do something to make a difference," Fimiani said.
The Spark Of Hope started in 2009, but overall has raised about $350,000 toward Pediatric Cancer Research.
There are many perks to running this foundation, but according to Fimiani the easiest part speaks for itself. "Losing a child is enough motivation to do just about anything especially if it's going to make it better for someone else," Fimiani said.
There are many private charities in the Cleveland area set up to honor lost loved ones, usually by family members. A Spark Of Hope is no exception.
What does make them different is the fact that they're fundraising efforts are directed primarily to Rainbow Babies And Children's Hospital. Fimiani chose this hospital because she developed close bonds with Hope's doctors and nurses. It was also was where her journey had ended.
Fimiani encountered many obstacles during her foundational journey. "Obstacles are finding ways to get the money, trying to find volunteers to help me with the fundraisers, and trying to come up with something never done before to entice others to participate," Fimiani said.
Fimiani has been impressed by the several ways people have helped her along the way. "From day one there's been friends, there's people I barely know, and when they hear our story, they want to help. I've had a tremendous amount of support since the day Hope died". Fimiani said.
It may be difficult for some people to contribute to the cause with money, but Fimiani has a solution. "People can help by helping to spread the word through social media, or volunteering their time at the various local events," Fimiani said.
Fimiani hasn't reached her personal goals for The Spark Of Hope yet but definitely hopes to in the future. "To have a fundraiser that met 100,000 in one evening would be an awesome feeling," Fimiani said.
Donna Sparkman, the co-founder of The Spark of hope who had also lost her son Michael to cancer, had some very heartfelt things to say about her partner.
"Going through our grief together and being able to feel like I couldn't stand one more day and having her say to me, you can do this Donna, we can do this, we can make a difference. Dyana is a very special lady and I'll never forget what she did for me," Sparkman said.
Anthony Fimiani, Fimiani's husband, also had positive things to say about his wife regarding the difference she's made. "I think she's made a huge difference, and she's helped many people and families throughout the last ten years," Anthony said.
"She has brought a lot of hope to lots of children not only through the money that she's raised but through the support she's given," Anthony said.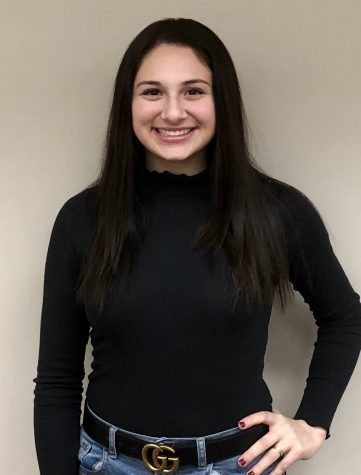 Juliana Fimiani, Staff Writer
Juliana Fimiani is a junior staff member at The Paw Print.

She attended St Paschal's and eventually transferred to Mayfield in the seventh grade....