Biden, others likely 2020 Democratic candidates (Part II)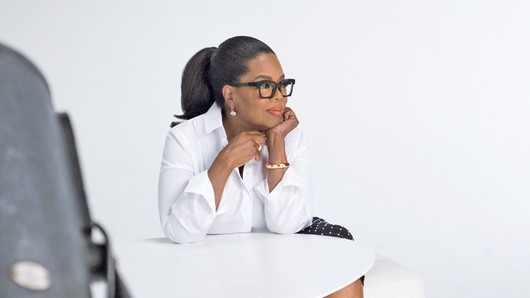 In part one of this series, we took a look at the various candidates that had already expressed interest in running for the nomination of the Democratic Party in 2020. In this installment, we progress into looking at candidates that could put up a strong fight in the future election.
Speculative Candidates
Cory Booker | Senator of New Jersey, 2013—Present
While he currently serves as a senator from New Jersey, he isn't new to being involved with the state. From 2006 to 2013, he served as the Mayor of Newark, New Jersey, and served on the Newark City Council from 1998 to 2002.
Much like with former Governor of New Jersey Chris Christie, Booker's name was thrown around almost immediately after the most recent election. Many tie the young senator to Barack Obama, arguing that Booker is in a similar position to Obama based on experience and ideology.
Bill de Blasio | Mayor of New York City, 2014—Present
De Blasio first started the discussion of a presidential campaign when he, as the sitting Mayor of New York City, planned a political trip to Iowa—the location of the first caucus of the 2020 election. Despite that, de Blasio has said: "i'm not one of those candidates."
However, if de Blasio did decide to run, he would be accompanied by a resume full of political experience. Before taking office as Mayor of New York City in 2014, he served as Public Advocate of New York City and was a member of the city council.
Kirsten Gillibrand | Senator of New York, 2009—Present
Gillibrand's first taste of country politics was being appointed to Hillary Clinton's former Senate seat in 2009. After winning a special election the next year, Gillibrand has served the state of New York for nine years.
After Hillary Clinton's defeat in the 2016 presidential election, many feel as if Gillibrand is the heir apparent to fill her role. While Clinton hasn't served in office after resigning as Secretary of State in 2013, the actions taken by Gillibrand has positioned her to take Clinton's place at a national level.
Despite that, one issue with a potential campaign would be her inexperience. Although she has previous work experience in various campaigns in the state, she was first elected to office—as a US House Representative—in 2007.
Kamala Harris | Senator of California, 2017—Present
After coming into the national spotlight during the confirmation hearings of President Trump's appointees, Harris has been viewed as a strong candidate. While she is new to the Senate position, she previously served as Attorney General of California from 2011 to 2017.
Bernie Sanders | Senator of Vermont, 2007—Present
Sanders, one of the prime contenders in the 2016 election, is widely speculated to again seek the Democratic nomination. While he is seen as one of the more far left leaning candidates, the primary issue with Sanders is his age: by the time he would be sworn in as president, he would be 78 years old.
Wildcard
Oprah Winfrey |  Talk Show Host & Entrepreneur
After a strong speech at the 2018 Golden Globes, Winfrey had been viewed as a potential presidential candidate due to her personality and success in other fields. While Winfrey has said that she does not plan to run for the nomination in 2020, it wouldn't be the first time someone changed their mind.