Opinion: Hollywood witch hunt endangers innocent men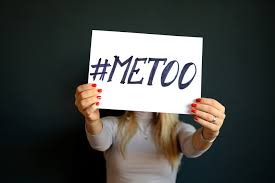 Hang on for a minute...we're trying to find some more stories you might like.
Writer's disclaimer: The purpose of this article is not to discredit the victims of sexual assault or cleanse the individuals who have committed the act of sexual assault, but purely to state an opinion without any gender prejudice or sexism
A surge of sexual misconduct allegations has taken over Hollywood, but it has turned from a desperate cry for help into a merciless witch hunt.
The stir began in 2017 when hundreds of women, both behind a screen and in public accused Harvey Weinstein of sexual misconduct, rape and groping. They were out and united in a struggle to bring down the patriarchy in the face of one of the richest men in Hollywood. Weinstein was fired from his company and left with nothing, but he was just the beginning of this colossal and discriminative movement to tip the scale of gender equality.
Since, hundreds of men have been accused of sexual crimes, and one by one the famous and the powerful were mixed with the dirt, and brought down from their former glory. Kevin Spacey, Ben Affleck, Heath Evans and many others have been accused of inappropriate actions, and most will never be able to recover. But has this righteous movement of oppressed females turn into a threat to innocent men all over the world?
Yes. Yes it has.
In her New York Times article "The Limit of Believe all Women," Barri Weis wrote, "In a climate in which sexual mores are transforming so rapidly, many men are asking: If I were wrongly accused, who would believe me?"
The only honest answer is no one.
With the introduction of the #MeToo movement, women have started to speak out against sexual harassment, which in itself is a great thing. Women now more than ever feel empowered and capable of making a change, but what is to stop certain women from false allegations and schemes for their own benefit ? Nothing at all.
The Washington Post reported that a woman named Jamie Phillips approached the paper with a story about Roy Moore. She claimed that in 1992, when she was fifteen, he impregnated her and that he drove her to a different state to have an abortion. This is story was confirmed to be false by the police and the author herself, but we can only guess how many fake accusations weren't.
Valeise Jackson, student at Mayfield High School and a member of the Women Studies Club, has said "Of course I want to believe that that wouldn't happen, but you can't rule out the possibility, so we really need to examine both sides."
The idea of the movement is flawed on a fundamental level, which can be seen in its slogan, "Believe the Women". Innocent enough but it poses a question: should we blindly believe in any statement made by a woman, purely due to the fact that she is a woman.
Weiss wrote in the New York Times, 'I believe that the '"believe all women' vision of feminism unintentionally fetishizes women. Women are no longer human and flawed. They are Truth personified. They are above reproach".
And while everyone is out believing women, who are going to believe the men? Teen Vogue columnist Emily Lindin wrote that innocent casualties are irrelevant in the bigger picture, "I'm actually not at all concerned about innocent men losing their jobs over false sexual assault/harassment allegations," she wrote. "If some innocent men's reputations have to take a hit in the process of undoing the patriarchy, that is a price I am absolutely willing to pay."
A fascinating idea, summing up the concept of kill a few to save the many, but is this really the way to go? No, but when the concepts of justice and revenge are all but the same thing, this might be the only way.
At this time a man has to watch his every action, at the risk of being called out as a womanizer and an abuser for the most absurd things.
Weiss in another one of her articles wrote, "A recent survey by The Economist/YouGov found that approximately 25 percent of millennial-age American men think asking someone for a drink is harassment. More than a third of millennial men and women say that if a man compliments a
woman's looks it is harassment."
Officer Stuart Galicz of the Mayfield Village Police Department said "I think a lot of people are oversensitive with those kinds of things, but how it's said or who says it are important factors"
What also is important is to not blow things out of proportion. A lot of women are misinterpreting bad sexual experiences with rape and assault. Weiss wrote, "Don't we have the moral capacity to distinguish between aggressive sexual predation and run-of-the-mill romantic bungling — between a pattern of abusive behavior and a good man's uncharacteristic bad moments?"
Take an article on Babe.com focused on Aziz Anzari as an example. The article tells a story of a woman who was being "sexualy assaulted" by Anzari during a date. She talks about voluntarily undressing, but when Anzari attempted to have penetrative sex, she gave him non verbal clues that she didn't feel comfortable.
The woman stated that it was single handedly the worst day of her life, but to say that she is overreacting is not to say anything, and to blame Anzari for a completely justifiable assumption is flat out wrong.
In a time when women are out for revenge, innocent men are left to huddle together and hope for the passing of the storm, and a better tomorrow.