Women's Studies Club spreads awareness on campus
Hang on for a minute...we're trying to find some more stories you might like.
Women's Studies Club at Mayfield High School tries to bring awareness to day to day issues.
What is Women's Studies Club (WSC)? One of the three club leaders, Emily Ivanov said, "WSC is a club that consists of discussions on the basis of women and what they experience in society whether that's with the media, on their race, and many more."
Another one of the club leaders, Elizabeth Corpus, gave insight on being a leader of the club. Corpus said, " In a way, I was handed the role of being a leader of women's studies club, but I was very willing to take it because I really stand for what women's studies club promotes. It makes me proud to be a part of something that is trying to make a movement, not just within our school community but to advocate for the world."
Many important topics are discussed in WSC, a few being: domestic violence, women of color, the worldwide treatment of women, women in movies/TV and many more in order to bring awareness to issues people may overlook.
Kerry Rutigliano, the adviser for WSC explained how she gained the role last year. She said, "Three superstars approached me, Julianne Kerver, Mollie Davis, and Zicari Matthews. They had a vision for the club and the energy and passion to move their vision forward. I like to be around extraordinary people."
WSC is trying to break the confusion often associated with the definition of feminism. Corpus said, "I think it [feminism] offends people more than scares or intimidates them. Men especially often think that feminists believe that women are better than men and there are some 'feminists' that do think that way, but that isn't what true feminism is about. Feminism is about spreading and advocating equality between all genders."
Many people get the idea that WSC is for girls only, but that is not the case. Corpus said, "Anyone is allowed to join women's studies club regardless of sexuality, gender and anything else. We can give you information to change your perspectives, maybe you just want to learn more about feminism and the world today, anyone is welcome for whatever reason they decide."
In regards to why WSC is important, Ivanov said, "Even though our generation is becoming very open-minded, there's not enough people who know exactly what women experience daily or know about both sides to an issue. WSC is a platform for people to be able to use in order to seek these things out and be better prepared for the future as they'll know what's really going on in the real world."
Joining WSC isn't just to become aware, as Rutigliano said, "Dialogue is the game changer. When you are willing to share your ideas, discuss your interests, share your convictions, and encourage others to do the same-that is the highest form of respect. The Women's Studies Club celebrates the power of ideas."
Mayfield Students can go to the club fair in the hallway by the cafeteria tomorrow on Friday, Aug. 31 to learn more about WSC, what topics they are bringing awareness to, and how to join.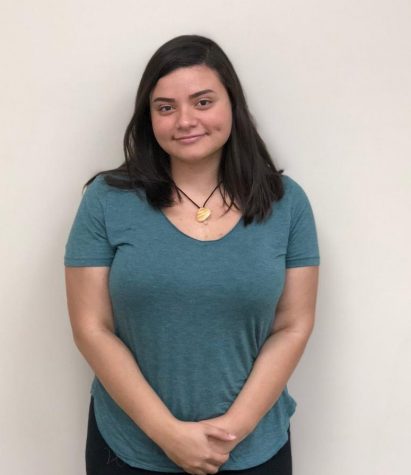 Krista Rice, Chief Editor
Krista Rice, a senior, is proudly a staff member of The Paw Print. In her senior year, Krista decided to take Honors News Writing to bring back good memories...