Students find difficulty with Schoology, administration remains optimistic
Hang on for a minute...we're trying to find some more stories you might like.
When kids open their chromebooks, they are now instructed to visit a site dubbed "Schoology" rather than Google Classroom.
Schoology is a virtually new website introduced recently to students and staff at Mayfield.
Assistant principal Jarrod Mulheman was one of the brains behind introducing Schoology into the Mayfield community. "Schoology's a learning management system similar to what Google classroom was… we liked Google classroom, it was fine, as far as a product, but we just think that Schoology is more user friendly for number one students and teachers, and then soon, hopefully, parents," Mulheman said.
Upperclassmen have been accustomed to using the famed Google classroom website that has been used to turn in assignments and communicate with teachers.
Mulheman recognizes the similarities between the two sites. "I think [Schoology] does a lot of the same things as Google Classroom, it's just a little more user friendly, for teachers and for students, and especially for the parents… We wanted to have the best technology and we feel like this is a step up from Google Classroom," Mulheman said.
In terms of the increase of productivity Schoology could bring on, Mulheman has an understanding on how the staff at Mayfield feels. "We really feel like this is gonna transform learning for our students, like having teachers being able to provide content," Mulheman said.
However, students like junior Mackenzie Michaud who have been using this new product first-hand have a different point of view on the benefits this site may provide. She said, "I think it's really confusing. It's hard to find stuff and when it's due. I feel like it's easier to miss an assignment."
Michaud has struggled with adjusting to Schoology. "It affected my schooling positively and negatively so far. Negatively because sometimes I miss a few assignments because it's so difficult to navigate. Positively because I feel like it's an easier way to do homework, but only if you know how to use it," Michaud said.
Junior Elise Holfeltz has the same negative opinions as Michaud. "I haven't used Schoology besides for one class this year, it was very confusing for me to load up. I don't prefer it. I think Google Classroom was better because Schoology is so difficult for me to load up, and we have been working with classroom for the last two years I've been at Mayfield," Holfeltz said.
Senior Alexis Krejci also finds difficulty adjusting to Schoology. "It has affected my schooling negatively because I've turned in a lot of assignments late due to the fact that I don't understand how to use it." Krejci said.
Being a senior and a longtime user of classroom for four years at Mayfield, Krejci prefers Google Classroom. "Google Classroom is better because it has a simpler layout and it's easier to submit assignments," Krejci said.
Junior Mahri Bledsoe was accustomed to the simplicity Google classroom offered. "I liked Classroom better. It wasn't hard to use like schoology. With schoology, you have to go onto the Mayfield web page and look for it, while Classroom was at the tips of your fingers." Bledsoe said.
Bledsoe has concerns related to her abilities in schools following this tricky adjustment. "I don't think this will affect me positively in school because it's harder to know your assignments and you can miss one so easily if you don't look closely enough." Bledsoe said.
Despite so many negative student responses, Mulheman remains optimistic. "We really feel like this is gonna transform learning for our students," he said.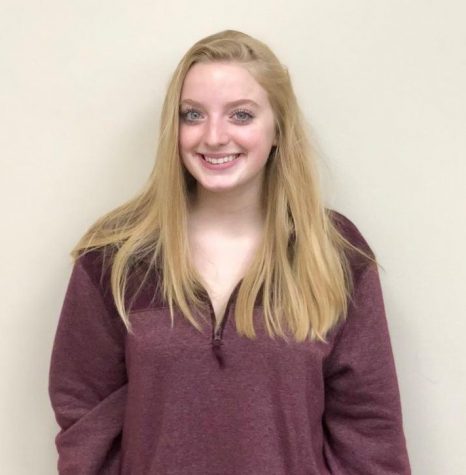 Emily Byrne, Staff Writer
Emily Byrne is a junior staff member at The Paw Print.

She has attended Mayfield since preschool and has been writing pieces of all topics and types...