School activities keep students busy
Hang on for a minute...we're trying to find some more stories you might like.
From decorating homecoming to hosting bake sales and hanging locker signs, Mayfield students involved in clubs and extracurriculars stay occupied after school.
Senior and Student Council member Katelyn Kinczel has a full schedule. She said, "I'm a part of the basketball team and Interact Club. For basketball we have open gyms after school every Tuesday and Thursday from 3:15-5:00."
Clubs such as Cats Cabinet and many others are involved in after-school activities like all night decorating and poster making. Christine Czikray is a history and sociology teacher at MHS as well as the adviser of Cats Cabinet. She said, "A lot of [Cats Cabinet] has to do with decorating lockers, making senior signs for the football players and cheerleaders, selling raffle tickets for fundraisers and of course the biggest thing being decorating for the [winter formal] dance."
While Cats Cabinet has many activities throughout the year, senior and co-president Elizabeth Reisman has a favorite. She said, "My favorite activity that Cats Cabinet does is the winter formal because of all night decorating and I just love the event and have always had fun at it."
The winter formal dance, being the biggest activity for Cats Cabinet, has been a tradition of the club for a very long time. Czikray said, "I believe Cats Cabinet has been hosting winter formal ever since it was created."
If some may be intimidated by the title 'all night decorating,' Czikray said, "We start right at 3:00 pm. It's kind of slow at the beginning to wait for everyone to get out of the building, but we're done by 11:00 pm so it's not really all night; we just call it 'all night' because that's what we have always called it."
Other clubs such as Women's Studies Club (WSC) also have creative after school activities open to students. Elizabeth Corpus is a senior and also one of the three leaders of WSC. She said, "We haven't hosted any activities yet this year, but we're planning on having a movie night, a poetry session, a bake sale and also donating to charities."
While Cats Cabinet and WSC have many activities in hand, clubs such as the Gay-Straight Alliance (GSA) and Student Council also host many events and activities.
After school club activities are also based on conversation. Kari Beery is an English teacher and also one of the advisers of GSA. She said, "We have guest speakers come in and talk about the LGBT+ community, we conference to talk about advocacy, we have an ally pledge seen through posters around the school and we also have social events like cookie decorating."
Senior Pavitra Reddy is this year's president of Student Council. She and many others set up homecoming with an all night decorating. Reddy said, "This year all night decorating started at about 3:00 pm and my officers and I left the school at 12:45am! Most people only come for three-four hours and then leave, but some people stay the whole time! There were also about five kids and the head council officers working all day on Friday."
With schedules full of sports and other extracurricular activities, Kinczel said students have to sacrifice a lot of free time outside of school. She said, "The all night decorating took up most of my night, so I didn't have a lot of time to study for a test I had the next day. Having the all night decorating and a basketball open gym the same night made my night really hectic, I usually would come home from open gym, have dinner and then do my homework, but I only had time for dinner because I needed to be back at the school."
All night decorating has been used for various events at MHS over the years. Reddy said, "All night decorating is a super easy way for us to set the gym up without having to miss too much school/take over the gym space for too long. It usually goes to about midnight on Thursday night, and then a couple kids work on the gym all day on Friday! It's the only way to get the gym to look the way that it does!"
Senior and Sweet 16 member Vladis Alimova takes time to look at the positive side of things. She said, "Decorating all night was really fun because I was with so many of my friends and we were just listening to music in the gym and having a good time setting up for the homecoming. The only thing that I would change to be different about the decorating was how late we were out to get everything set up."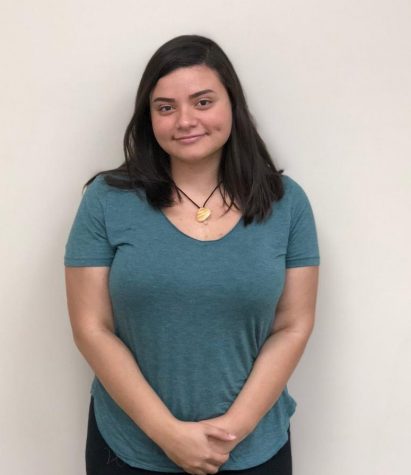 Krista Rice, Chief Editor
Krista Rice, a senior, is proudly a staff member of The Paw Print. In her senior year, Krista decided to take Honors News Writing to bring back good memories...