Students motivated by poetry field trip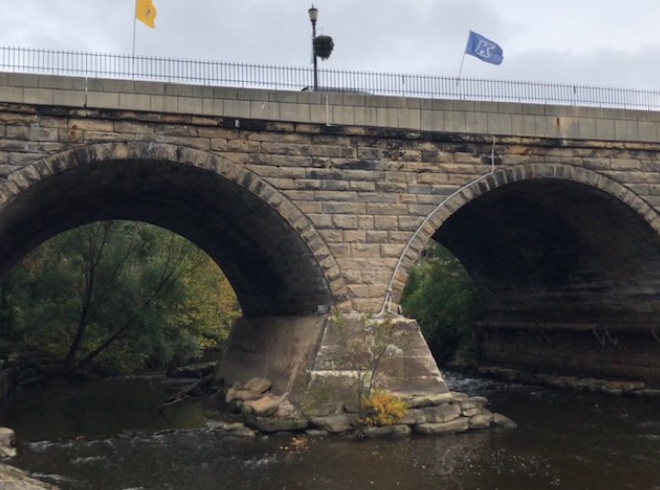 Creative writing students took a field trip to the Wick Poetry Center on Oct. 11 at Kent State to help better their writing skills.
Some of the activities included poetry readings, visiting the Cuyahoga River, and walks throughout the Kent campus in hope for poem inspirations.
One of the students on the trip was junior Mackenzie Michaud.
Michaud enjoyed the opportunity and said, "It was a great experience; it taught me how to observe the setting of where I am and understand how nature can affect us."
Michaud said her writing was positively influenced by the field trip. "I think it influenced my writing a lot. It taught me to use my five senses in writing and that you can express what you see, hear, smell, touch and taste just by being somewhere," Michaud said.
The trip additionally taught students how to use different skills when writing.
Michaud said, "This was very beneficial. It not only taught me how to be a better writer but how my life would be in college if I was to major in writing."
Another student on the trip was junior Maddie Shook who found the trip to be insightful. She said, "It was eye opening and gave insight we'd otherwise never experience," Shook said.
Shook said she was inspired by the opportunity. "It gave me inspiration in my diction and the images i wanted to create," Shook said.
Shook said she was helped by the learning experience. "It was very beneficial because it showed what we could do with our art as well as how we could strengthen or find new inspiration," Shook said.
Sophomore Tara Rassi was another student who attended the field trip to Kent State's poetry center.
Rassi said the experience was enjoyable but also beneficial. "It was a lot of fun and a very good learning experience of new and different ways to write. Also, hearing other people share their poems was actually very inspiring," Rassi said.
Rassi felt her writing was improved from the teaching given to her at the center. Rassi said, "It improved the way I write and just my outlook all together. For example, you don't always have to write from past experience. You can write about practically anything and I think that's really cool. It also showed me that you can put any of the five senses into words."
Rassi's mindset is changed positively from the field trip. "This has given me the mindset to definitely be getting out more and find new places to write and new things to write about," Rassi said.