Opinion: Teens shouldn't trick or treat
Hang on for a minute...we're trying to find some more stories you might like.
On Halloween, many children obtain free candy. It's a tradition they've enjoyed since the 1920s.
However, many teenagers nowadays are ruining the fun of it by trick or treating. Teenagers should not go trick or treating on Halloween.
Kids look forward to this day for months approaching the 31st, and they are disheartened when they reach a house that informs them that they are all out of candy.
Teenagers that have normalized trick or treating are part of this problem.
Senior Cameron Meeker doesn't plan on trick or treating this year. "Trick or treating as an older kid is weird. There's no point. It's a childhood tradition that should stop when you get older," Meeker said.
Meeker dislikes the idea of teens taking candy from people's houses. Meeker said, "It's just weird; some of the people handing out candy are close to the same age as us. If you're too cheap to buy candy, and resort to trying to get free candy, that's sad."
Junior Shamar Bailey said teens trick or treating prevents growth as a person. Bailey said, "Teens shouldn't trick or treat. Becoming a teen is the next step to adulthood and as an adult, trick or treating shouldn't be an option for you because that's just not an adult thing."
Junior Carolina Stefanski finds teens trick or treating rude. She said, "It's just rude to take candy from kids that look forward to this. We already had our turn when we were younger."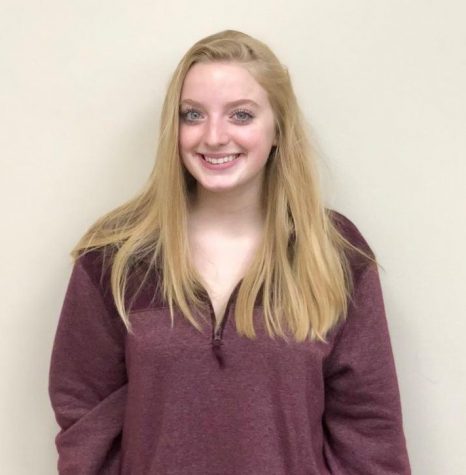 Emily Byrne, Staff Writer
Emily Byrne is a junior staff member at The Paw Print.

She has attended Mayfield since preschool and has been writing pieces of all topics and types...