Student council promotes yearly Breakfast with Santa
Hang on for a minute...we're trying to find some more stories you might like.
Every year, Mayfield children get bundled up and head out to meet Santa and his elves at Breakfast with Santa.
This year's event will be held in the cafeteria on Saturday, Dec. 15 from 10am-1pm.
These children enjoy themselves during the snowy season due to the hard work and tireless effort put forth by student council.
Student council co-adviser Melissa Fini-Sanson said there are a large variety of activities for the kids to participate in. Fini-Sanson said, "Breakfast with Santa is a morning when Santa comes with his elves. Elementary students and children in the community can come, and we have a whole bunch of crafts. So they initiate their crafts and do stations. So the first craft is a brown paper bag and stickers and color, and they go to each station."
Chris Torda, the other co-adviser, finds Breakfast with Santa to be a fun, relaxing day for younger children. Torda said, "Breakfast with Santa is kind of a community outreach in which the student council officers hold a day of a continental breakfast, crafts, music, pictures with Santa. It's just a day for the kids to come hangout for a few hours."
Cathy Catullo, an Excel TECC administrative assistant, brought her grandchildren, Benny and Mike Linn, to the annual Breakfast with Santa two years ago. Catullo said, "It was so much fun. I'm gonna go back this year. The kids really, seriously enjoyed it."
Catullo said the kids most enjoyed the activities offered. "We made some crafts, and we saw Santa. We had some cookies, and we decorated some cookies," Catullo said.
Student council has the task of promoting this free event each year, which is typically done by email. Fini-Sanson said, "It goes out on Twitter, the elementary teacher's emails to parents, we mainly reach out to the elementary students through email."
The event details are also broadcasted on the large middle school sign. Torda said, "Most of the promotion is done through emails, so we will blast out emails to all of the schools of the district, so all elementary schools, middle schools, high school. We'll put all the information on the district wide website. We also put the information on the changing sign in the front of the middle school."
Catullo discovered the event through such methods. "I found out about it because I got an email, and I saw a flyer," she said.
Catullo said she thoroughly enjoyed the event, as did her grandchildren. "I loved it, and I know the kids loved it too. It's really just a great time for everyone," Catullo said.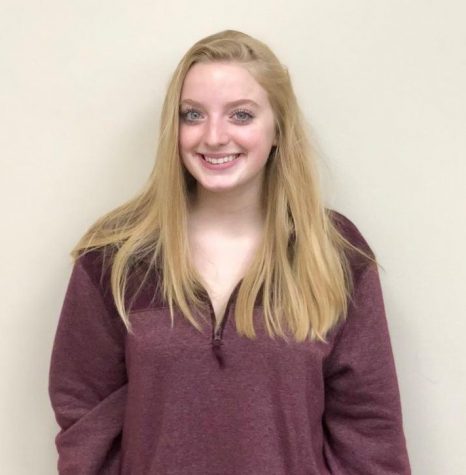 Emily Byrne, Staff Writer
Emily Byrne is a junior staff member at The Paw Print.

She has attended Mayfield since preschool and has been writing pieces of all topics and types...