Christmas traditions vary among students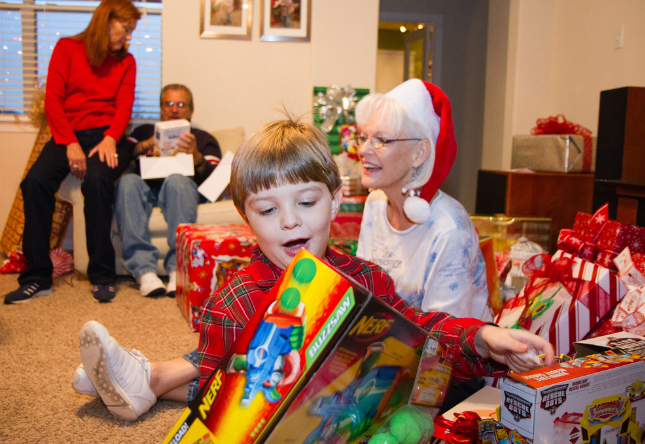 As the holidays approach, students are getting ready to celebrate their family traditions.
Junior Isabella DeMuth enjoys having traditions of celebrating Christmas with her family including all of her cousins for a special, snowy tradition. She said, "My family, my cousins, aunts and uncles go over my grandma's house and we have a big Christmas dinner, open presents, play games, watch football, and all the cousins and uncles go sled riding."
While some students have classic traditions, others like senior Vladis Alimova have more unique ones. She celebrates Christmas with a passion, but her family doesn't celebrate on Dec. 25. Alimova said, "My family celebrates New Year's as our Christmas and we have lots of traditional foods such as my mom creates a vegetable cake out of the new year animal to come and also we make pilaf which is a rice dish with veggies and beef! And we open presents that day as well."
While Alimova may celebrate Christmas on a day other than Dec. 25, her Christmas spirit and celebrations include the common theme of family similar to DeMuth and other students.
Freshman Liam Fluharty celebrates Christmas with his family every year with a special twist. Fluharty said, "We celebrate Christmas by going to my grandfather's house every year and we have a family secret santa."
While students have many different traditions, there tends to be a favorite depending on the individual. Similar to Fluharty's tradition of secret santa, senior Brianna LaGore enjoys her Christmas tradition of family games. She said, "My favorite Christmas tradition is doing a gift exchange with my family."
DeMuth has a classic favorite tradition including quality family time, opening gifts and of course the Christmas spirit. She said, "My favorite Christmas tradition is opening all of our presents together because we are spending time being a family and enjoying the reason of Christmas and having fun!"
The form of an ongoing game is Fluharty's favorite Christmas tradition. He said, "My favorite Christmas tradition is an Elf on the Shelf."