Mayfield students make diet changes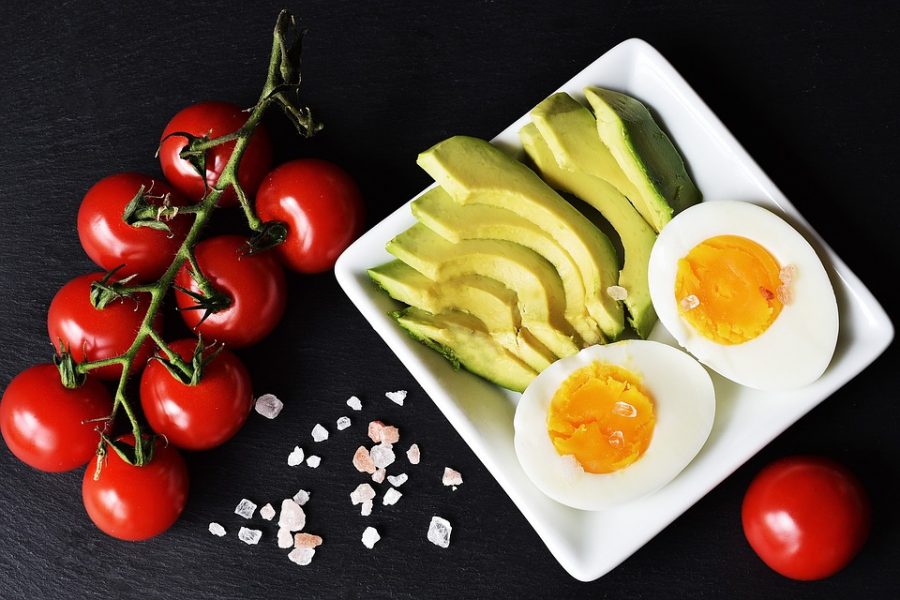 Elizabeth Corpus, Staff Writer
January 29, 2019
Many students at Mayfield High School have recently started making changes in eating habits such as being on the Keto diet.
According to healthline.com the ketogenic diet is a low-carb, high fat diet that offers many health benefits including weight loss. The lack of hunger and food consumption is the majority of the diet and junior Elizabeth Fluharty, who is on the keto diet, said, "It's a lot of meat, eggs, avocados, and no sugars or carbs."
Senior Krista Rice has been lately working on losing weight and was recently introduced to the keto diet. Rice said, "Originally I wasn't on (the keto diet) but my parents started it and they were losing weight and I wanted to lose weight, so I decided just to do it with them."
Rice also commented that when she and her family reach their goal weight, they will continue a healthy eating plan in order to maintain a healthy lifestyle.
In terms of dealing with meal plans throughout the diet, Fluharty shares her preparation for her meals for the week, "In the morning, I'll get up and make breakfast and usually it's like two eggs and maybe a sausage patty. For lunches, I make it the night before and it's always like a big thing of lettuce or ham and I'll make little wraps. For dinners, I usually cook for myself…and I'll buy a lot of meat in the beginning of the week so that I'll have a lot of leftovers."
Senior Josh Chormanski who has always struggled with his weight said, "I couldn't do the keto diet because I'm a wuss and I love my carbs."
In terms of alternative weight loss remedies, Chormanski said, "I learned that just adding a double serving of fruits and veggies help you lose weight without cutting out carbs completely."
Though it seems that the biggest benefit from the keto diet is the ability to lose a lot of weight, at a fairly quick pace, according to Rice, there are some difficult requests she said, "The most difficult thing for me is because I'm a vegetarian and it's a fat based diet and I don't eat meat. For my meals I mostly just have food that has a lot of protein in them like spinach and avocado."
If people are interested in trying the keto diet, they can go to Chipotle and try their keto options that are available.