Students going to upcoming winter dance are excited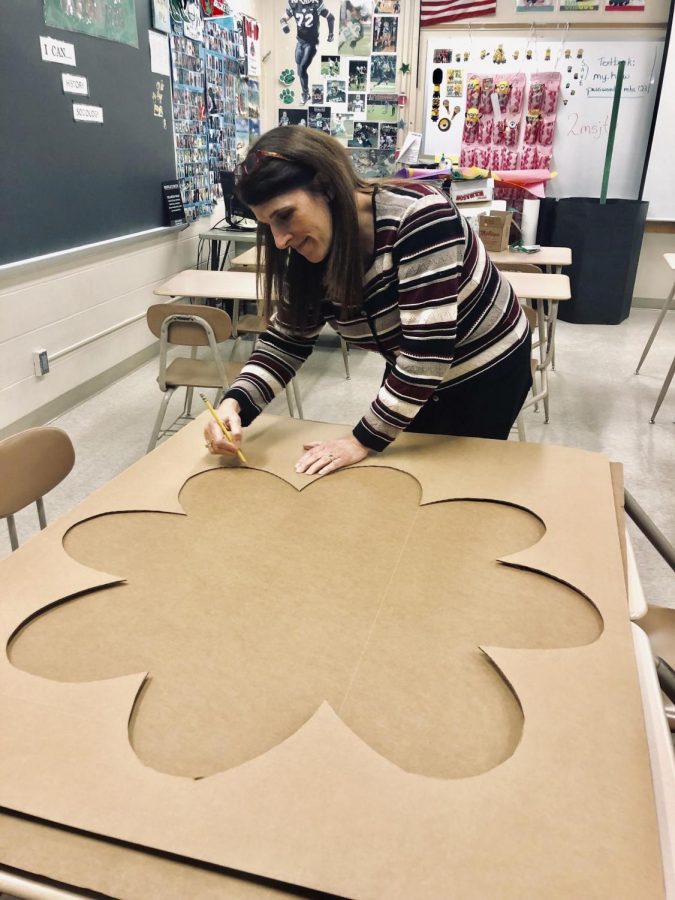 On Saturday, Feb 23, a winter formal with the theme Secret Garden will take place it the cafeteria, and students say they'er delighted to go.
History teacher and Cats Cabinet adviser Christine Czikray has put the event together each year. For $20 students can enjoy a yummy dinner and dessert, unlimited photo booth pictures, and of course lots of dancing.
Junior Adelisa Melez is going for the second time with a friend. "I went my freshman year and I had a really good time with my friends. Everything looked so pretty and the food was great, and the photobooth was a really nice touch!" Melez said.
Melez also said attending is really for a girls night out. "If you and your friends can't find anything to do this weekend, I'd suggest coming to winter formal; it's guaranteed a good time!" said Melez.
Senior Giani Corrao is also attending the dance, in support of Czikray. "I've helped Mrs Czikray set up for the dance, and I'll be helping clean up after the dance is over. Mrs Czikray has worked so hard to put this dance together, even after having to postpone it [due to the inclement weather last month]. After all the time and hard work that has been put in to the dance, I'm really excited to see how it turns out!" Corrao said.
Students like Corrao also want to go so they can be more involved in school events. "I knew this was the year that I wanted to try and attend as many school functions as I could. It's my last year at Mayfield, and I want to make as many memories as possible and support the school," said Corrao.
Sophomore Courtney Kloczko said she's going with a group of friends. "My friends and I love having any reason to dress up and do our makeup. We're all going to get mani-pedis on Friday and are spending the day getting ready for the dance on Saturday. It's fun to look nice and take a breather from everything going on to just have some fun," Kloczko said.
Kloczko also said, "I'm mostly excited to make some good memories with my girls and just have a great night. I can't wait to take over the photobooth and take like a thousand photos with all my friends."
Students like senior Cameron Meeker are going to the dance because they are dating someone. "I asked [my girlfriend] Cali if she wanted to go because I thought it would be nice for us to do something rather than just sit around on Saturday. We both have pretty busy work schedules so we hardly get to go out and have fun. We went together last year and i know she enjoyed herself, so I figured why not go again?" said Meeker.
Doors will open at 6:45pm and dinner catered by Mama Roberto's will be served at 7:00.