Peace Core organizes blood drive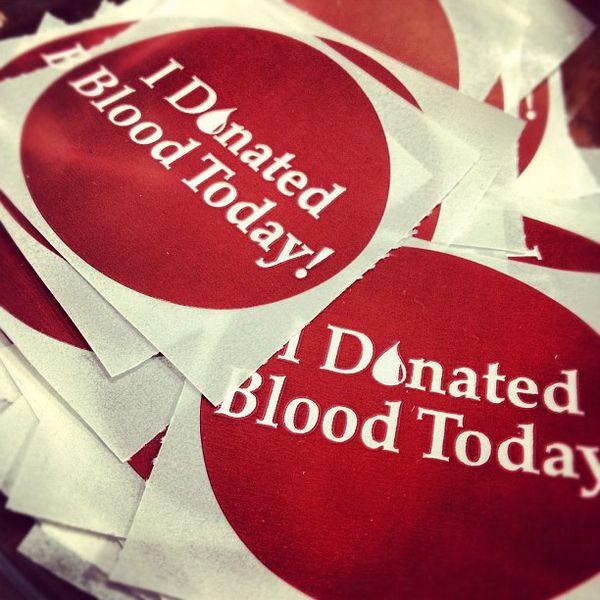 Peace Core has been working to organize the March blood drive that's being held today in the Senior Commons.
Tina Monastero is the Peace Core adviser and has been for the past two years. One of her favorite events to host is the blood drive. She said, "We always have a blood drive in the fall and in the Spring. I've been teaching [at Mayfield] for 20 years, and for 20 years we've done a blood drive here."
Monastero says the blood drive does not happen overnight. She said, "We start a couple of weeks before the event and go to homerooms and try to recruit the kids. The struggle is you have to pass out a permission slip and make sure you get the permission slip back before you schedule a kid."
Senior Carli Dinardo is president of Peace Core and said the blood drive had always caught her attention; she said, "When I was a sophomore I joined peace core because I wanted to get more volunteer hours and when we did the blood drive sophomore year; it furthered my passion of working with people donating blood and educated me more on how things like this work."
As club president, Dinardo calls the shots at the blood drive. She said, "I basically just overview everything and make sure everything is running smoothly. I make sure that everyone who is donating has somebody by them and I make sure that people are okay by the tables and just making sure everything is getting done."
Junior Julianna Nicolli, who has been apart of Peace Core for three years, has always loved helping people in her community. She said, "I love helping organize such a big event that helps so many people. Every year the number of donors grows and it makes our Blood Drive even more successful. The Blood Drive is a way of directly impacting someone in our communities life."
Monastero recollects that the blood drive is not an easy task to manage. She said, "Kids who really want to donate, but maybe a female doesn't weigh enough, or you have a lot of kids that aren't 16 years old; so, then they want to lie and say they're 16 and donate. That's a challenge for us because you want to stress to them the importance of the reasons why there are age limits and weight limits."
As spirit coordinator of the blood drive, Nicolli said her role is to organize all of the donor and volunteer time slots before the event. She said, "I help with scheduling the donors during a time period in their day that is most preferable and that fits well with their schedules. I am one of the Spirit Coordinators for Peace Core so when members come in early at 6:00 am Friday morning, I am in charge of giving kids jobs to do that will help set up the Senior Commons for the rest of the day. When the donation is complete and the donor is feeling well enough to travel back to class, I check them out. Throughout the day, I am assigning volunteers specific jobs as well and help making sure everything runs smoothly behind me."
Nicolli not only helps with the donors, but also helps with decor. She said, "Maddie Sentle (the other Spirit Coordinator) and I always have decorations and signs prepared to be set up the morning of the Blood Drive."
The Blood Drive is taking place all day in the Senior Commons and is being run by Vitalant.