Seniors give advice on choosing the right college
Hang on for a minute...we're trying to find some more stories you might like.
As the end of the year approaches, seniors pass the torch to juniors through advice on college applications, majors and making final choices on which college is best for them.
Senior Allison Ford, who's planning on attending Capital University with a major in Digital Media this fall, insists on taking college visits. She said, "I visited and applied to 8 other schools and Capital never was one of my top choices. However, I visited the college and the campus felt so home-like and I could picture myself having the best four years of my life there. Things got even better when I discovered they had what I wanted to major in after doing a bit of research."
Senior Olivia Gelo is planning on attending Mercyhurst University in Erie, PA as well as majoring in music education. She said, "It is important to find a college that has a good program for your field because when you're earning a degree you want an accredited certification and jobs skills to successfully apply your degree in the real world."
On the other hand, Ford advises not to stress over majors. She said, "I would say to juniors that you can always change your major. My sisters have always told me that my major isn't permanent and many people always change them throughout their college experience. Also, there's no limit on colleges that you can apply to. Apply to and visit as many as you can and see which college makes you feel most at home. There's no way a student can know exactly what they want out of college if they don't see all of the options available. "
While differing methods of selecting colleges are common among differing individuals, Gelo said, "I decided what colleges I was interested in by research and visiting campuses that had a good program for my area of study which is music."
Researching online for help is also an option with websites that have tools that can help students figure out where they belong. The College Board website for example has a tool that helps students find the right colleges for them where they can "Search by type, size, location, majors, cost and more."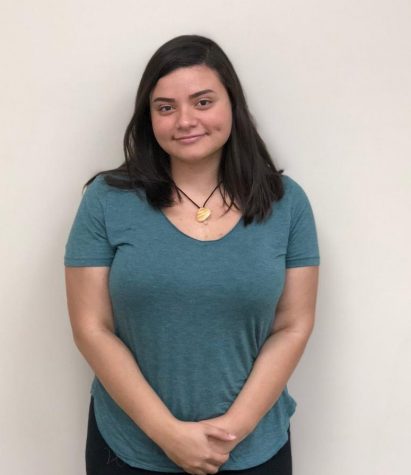 Krista Rice, Chief Editor
Krista Rice, a senior, is proudly a staff member of The Paw Print. In her senior year, Krista decided to take Honors News Writing to bring back good memories...