Sophomore has passion for arts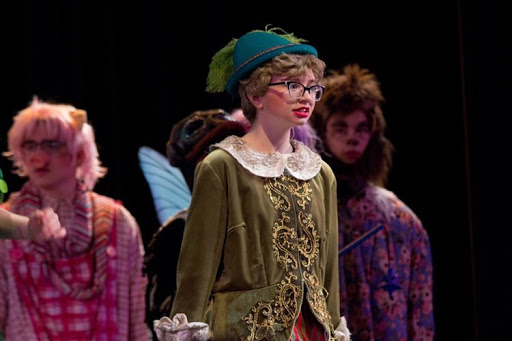 Jayla Louis, Guest Writer
September 11, 2019
Sophomore Alli Wank has a special interest in the art of musicals. 
Wank started her journey for the theater quite recently. "Summer going into eighth grade, I did a theater camp down in Willoughby, and that was my first real experience with being in a show," she said. 
The sophomore has had a fondness for theater even before the camp. Wank said, "My cousin did theater when I was little, and I remember seeing him in his high school plays and thinking, 'Wow that's so cool; I want to do that'."
Her passion for musicals was also fueled by seeing it early on in her life. "When I was a kid I went to see Marry Poppins down at the PlayHouse with my grandma and my mom and it was kinda like a turning point for me, like, 'wow dude musicals are a thing and musicals are cool,' " she said. 
The sophomore has faced struggles in theater as well. "The audition process is a lot. It's terrifying, and you get really anxious doing it. It's the biggest issue that I face," she said.
Wank has been in a couple of shows including Willy Wonka and the Chocolate Factory, Shrek, and a pop show written by one of the counselors at her theater camp.
Within the community, Wank has someone she looks up to; Mayfield graduate, Brandon Leffler. 
She said, " It's really cool to see someone who was once in my position currently,  actually making it and getting up there."
The sophomore has ambitions to make it to the top with her theatrical career. Although  may be difficult to follow her dreams, Wank is going to work hard and fight for it.
Shrek won't be the last time you see Wank on stage at Mayfield High school. In early September, she auditioned for 'Chicago'. 
"Callbacks are Thursdays and the cast list goes up Friday. Hopefully, I see my name up there," said Wank.