Environmental Club cleans community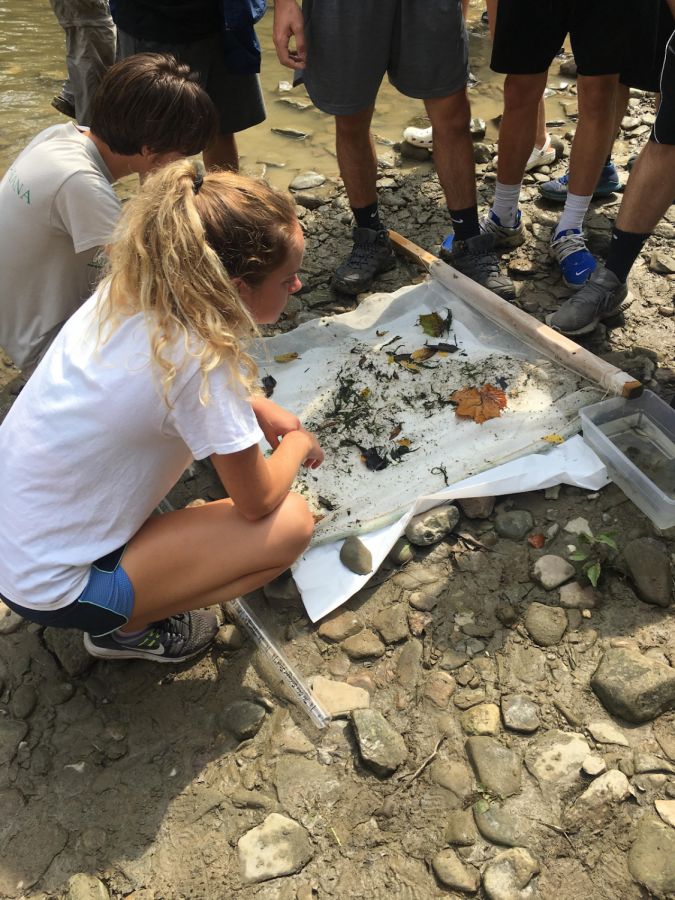 The Environmental Club annually participates in cleanups around the community. 
This year club adviser Melissa Spigutz hopes to participate in the annual Cuyahoga River cleanup. This, according to Spigutz, happens at the same time in May every year.
Spigutz and the Environmental Club enjoyed the cleanup last year. "It was a city-wide cleanup, so that was really cool. We got to see how much trash was around that area and the importance of keeping the river clean," she said. 
Spigutz wants her club members to understand that the environment is not separate from them. 
She said, "We rely upon our environment for everything we need. I think it is important to make sure that we take care of it, even if some people are not [doing their part]." 
The teacher often spends her free time scouting locations for her club's upcoming cleanups and plans to go out to scout a spot near Shaker Lakes that may be in need of tidying up.
Likewise, the club's presidents, Maggie Hall and Allison Laws, often use their personal social media accounts to advertise the club.
Laws said, "We are trying to get people to join the club,  and I think both us on our social media are talking about environmental issues [to help raise awareness]."
As advisor of the club, Spigutz is often taken aback by how much her members care.
"I'm really stoked this year because it seems like there are a lot of authentic people who just really want to do good and want to solve some of these different issues that we are trying to highlight to the school. It's cool to see them empowered and very passionate," she said.
Spigutz is happy to see her members working so independently. She said, "I've been waiting for the right students who are ready to take control of the club and let it be less about me and more about doing it with my support."
Laws believes the club has come a long way since last year. She said, "I think what sets us apart is that we have a direction we want to go in with the club. This year, we have places we want to go and projects we want to complete, like selling reusable water bottles and attending cleanups." 
The passion of her members leaves the teacher optimistic.
Spigutz said, "I think there is a lot of really great leaders in the youth environmentalist movement right now. It gives me hope for the future."
However, she did not always focus the club around cleanups. Spigutz said, "In the past years, Environmental Club has focused on what we are going to do about recycling, but now it seems like recycling isn't an option because nobody [facilities] wants to recycle our stuff. It's now just, 'okay let's get these clean ups going'."
Spigutz hopes to teach the school staff and students that they should focus on taking care of the environment.
She said, "I know that seems super obvious to a lot of people, but some don't make that connection."
Hall is making the same effort to educate her peers. She said, "It's a lot of small stuff, but it's also so important that you spread the word. A lot of people are ill informed about environmental issues."
Spigutz hopes to focus on many different locations within her community with this year's upcoming projects. "We are just trying to really see what needs attention. We are open to suggestions," she said.