Senior holds superstitions on Sundays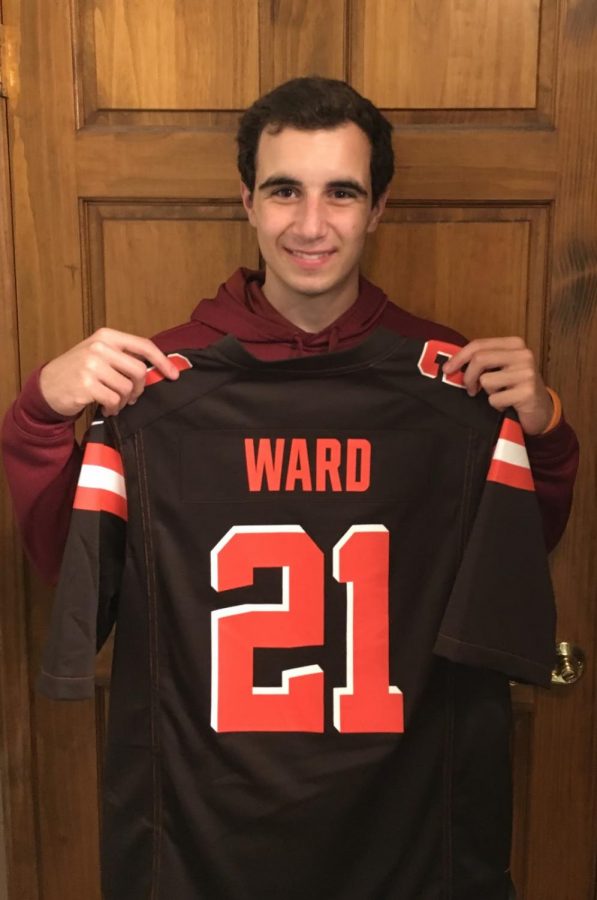 For senior Johnny Ceraolo, Cleveland Browns' gamedays always bring along a magical wardrobe featuring his special jersey. Without it, he might blame himself for a Browns loss.
Ceraolo has been figuring out ways that he can boost the Browns to victory for a while now, but he even goes further than jersey selection. "It's just been doing the same routine over and over. Picking and choosing things that you do throughout the day. If they lose you don't do it again, if they win then you do," Ceraolo said.
He can obviously sense that his luck is what translates into Browns victories. Ceraolo said, "Oh, I have always just believed in good luck. The luck determines their fate. It's all about the luck, alright!"