Opinion: Enough with vaping, stop gun violence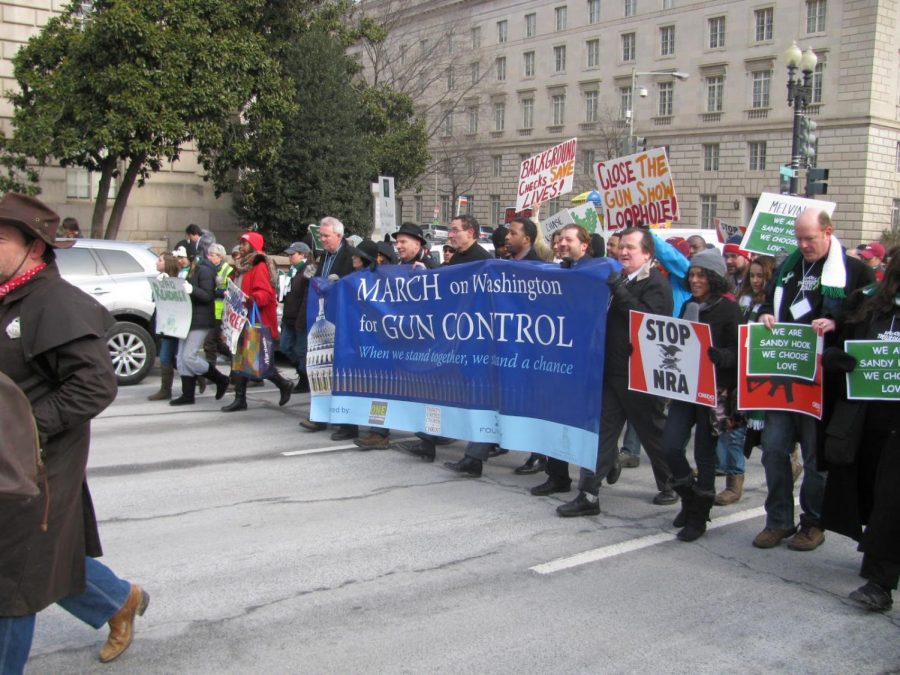 Jayla Louis, Guest Writer
October 23, 2019
We should be more worried about banning assault weapons rather than flavored vape juice right now. 
We have seen the harmful consequences for each case, but why are lawmakers putting a hold on gun control and strictly focusing on banning flavored vape products?  The answer is unknown and needs to be solved. 
This crisis on gun violence is very serious and must be controlled by better reforms before worse happens. 
There are only 98 days left in 2019, with 310 mass shootings occurring and 10,955 deaths according to GVA (gun violence archive). However, where is the control for preventing people from getting their hands on guns without proper inspection?
The control is within Congress and lawmakers' power, and they have the ability to make this country safer.
Senior Valeise Jackson, currently enrolled in AP Government, thinks gun control is a big problem. She said, "It's a billion-dollar industry. In some places, it's easier to get a gun than get a job."
There have been 530 probable cases and 9 total deaths due to the vaping epidemic, according to The  New York Times article by Matt Richtel and Shelia Kaplan. These deaths are fewer than gun-related incidents, but there is an uprising of laws banning flavored vape products, which is only causing buyers to stock up more rather than quit; defeating the purpose of passing these laws. 
Principal Jeff Legan doesn't think the new laws will stop the students from vaping. He said, "Much like drugs in general, we have laws for that and kids still use them."
Seeing stores like Dicks's Sporting Goods stopping the sales of gun products is one of the closest steps we have gotten to taking action on gun control. Dick's was once a large outlet for people to buy various assault-type weapons. An article about US gun laws by the BBC states that an average of "100 people a day are shot and killed in the United States." We should be more worried about banning mass destruction weapons, rather than focusing on flavored e-cigarettes right now. 
Legan has little hope in new laws to stop the violence caused by unregulated weapon purchases.
"With the number of tragedies we have had over the past 20 years, you would have thought that there would be a change, but there hasn't been. So really, the question is, 'how many more tragedies are we going to have before something is actually done'. Honestly, I don't have any confidence in that," he said.
Jackson doesn't believe a change will come soon either.
"Honestly, I think it's going to be tough to eliminate gun violence. I feel like the government doesn't want to do anything, to be honest. I mean they say they want to, but nothing has been put in place. There is still easy access to guns. It's going to take huge changes for anything to happen soon, but for now, I think it will take decades," she said. 
We should worry about the safety of all students and citizens across the country. How many people will be shot before they can even get their hands on a vape product? Right now, it seems like too many. 
Legan can see the changes that have been made without actual laws to help stop the violence.
"Look at the number of drills we have to conduct, [including] lockdown and evacuation drills. It all started with Columbine, which changed the whole aspect of safety and security in schools.
The impact of gun violence in America has taken a toll on students, not just in their physical safety, but their mental health also.
We are always looking at plans; always trying to help. It's not only guns but the health component as well. As an educator, I know we need to provide mental health support for our students", he said.
The safety of our future is in lawmakers' hands, and gun reform should be at the top of the list, not a ban on vapes.