Opinion: Rapper's death inspires spread of positivity, awareness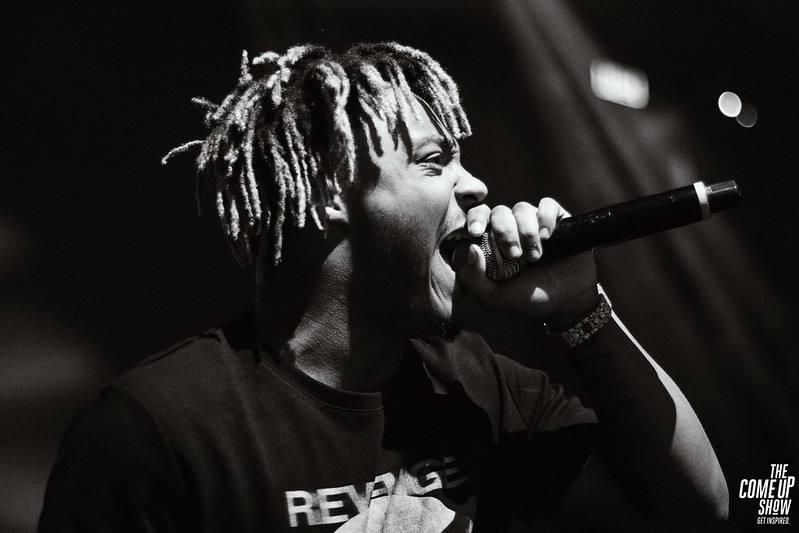 Juice Wrld, an award-winning American rapper, tragically passed away this month. Though he was an influential man in life, his positive messages can still spread in death.
On Dec. 8, rapper Jarad Anthony Higgins, also known as Juice Wrld, died in an Illinois hospital shortly after suffering a seizure in a Chicago Airport. His girlfriend, Ally Lotti, remained silent on the issue for a week. However, when she did speak, her goal was to remind his fans of how much he loved them.
"I just wanted to come out here and let everyone know that Jarad loved every single person that he helped on this Earth," Lotti said on Sunday, Dec. 15 at Rolling Loud music festival. "He literally loved every single one of you."
While one can only imagine the pain she was going through, Lotti still managed to spread only love and hope to the audience, something her boyfriend had tried to do his whole life. Her resilience can teach an important lesson about grief and loss – they don't have to tear you down.
Lotti also spoke to the audience using the rapper's symbolic favorite number, 999.
In 2018, Higgins told MTV, "In the last book of the Bible, it says that 666 is the mark of the beast, right?… 999 represents taking whatever hell, whatever bad situation or whatever struggle you're going through and turning it into something positive and using it to push yourself forward."
"He wants everyone to know that you need to take any negative thing in your life… and change that to a positive situation. Change that to 999. You gotta keep that in your heart," Lotti said.
I believe the way she coped with the death of a loved one can serve as an inspiration to other people going through loss. By channelling her feelings into a positive message and sharing it with the world, other grieving people can come together and remember the good things Higgins did for the world.
Other people who were influenced by the rapper spoke about the positive effect Higgins had on their lives. During a tribute to Juice Wrld on the streets of Chicago, fans gathered and talked about the impact he had on them.
22-year-old Juice Wrld fan Jeremy Hill told NME, "I was in a dark place when I got into him and he helped me get over a heartbreak. He really gave voice to the voiceless. It's like he was one of us."
The fact that so many people felt the pain of his death as their own shows how rappers really do have influence in society and that a positive message can go a long way. I think it's safe to say we need more people like Higgins in positions of fame and influence.
But there was more to his death than just a message of positivity – investigators found he died of a drug overdose. This aspect can help bring awareness to the issue of addiction and drug abuse, and possibly help others struggling with those.
"It's so important that we don't pass judgment so that people don't feel ashamed to speak up and ask for help," said rapper Nicki Minaj during a speech at the Billboard's Women In Music Awards.
Carmella Wallace, Juice Wrld's mother, made a heartbreaking statement about her son's death. "We loved Jarad with all of our hearts and cannot believe our time with him has been cut short. As he often addressed in his music and to his fans, Jarad battled with prescription drug dependency," Wallace told TMZ.
"Addiction knows no boundaries and its impact goes way beyond the person fighting it," she said. "Jarad was a son, brother, grandson, friend and so much more to so many people who wanted more than anything to see him defeat addiction."
According to the Centers for Disease Control and Prevention (CDC), the rate of deaths by drug overdose in America have been climbing for the past few years. An official article released by the CDC stated, "The age-adjusted rate of overdose deaths increased significantly by 9.6% from 2016 to 2017."
Even under the tragic circumstances, people are beginning to notice the real dangers of drug use in America. While Lotti is helping spread Higgins's message of love and positivity, his family is spreading awareness about drug use.
These two messages are very different, yet both vital to society today. This shows that even in death, Higgins continues to influence society in a positive manner.