Opinion: Impeach Trump? Let's not bother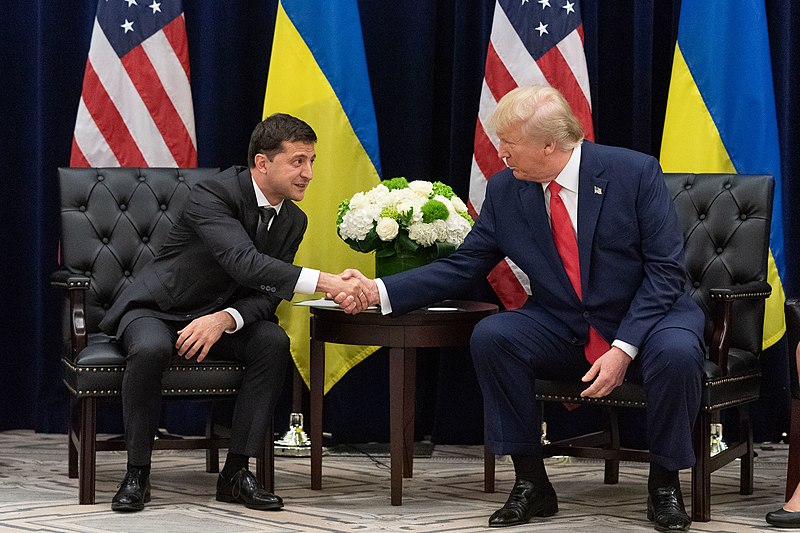 President Donald Trump's impeachment debate has gone too far and is a waste of time when Trump is unlikely to be impeached.
Trump was accused of providing $400 million worth of aid to the Ukraine as a bargain and was also accused of pressuring the Ukraine to help him discover damaging information about Joe Biden, a 2020 presidential candidate. Democrats are claiming that he is abusing his power as president.
One of the main reasons for Trump's impeachment includes foreign voting to ensure his reelection win but there is no solid proof of that. According to CNN, "there is no evidence that Ukraine participated in anything like the massive Russian intelligence and misinformation operation that US spy agencies say was designed to help Trump win the presidency."
The Democrats are in favor of impeachment but it is unlikely that they can beat out the Republicans of the house when impeachment voting arises. The Republicans beat out the Democrats in terms of voting. Reuters explains that, "The Senate now has 53 Republicans, 45 Democrats and two independents who usually vote with the Democrats."
Even if Trump is impeached he could still run in the upcoming election and he is already leading by a large margin in voting against the other presidential candidates. USA Today reports that, "The national survey, taken as the House of Representatives planned an impeachment vote and the Senate a trial, showed Trump defeating former Vice President Joe Biden by 3 percentage points, Vermont Sen. Bernie Sanders by 5 points, and Massachusetts Sen. Elizabeth Warren by 8 points."
There is no need for impeachment when the process is a long and tedious one and also even with the impeachment news, he still continues to have the most supporters for presidency. He only has a year left and could be reelected if he is removed from office so there is no point for this ongoing debate.
The House of Representatives are voting on Trump's impeachment on December 18th.