Sulzer lives life of public service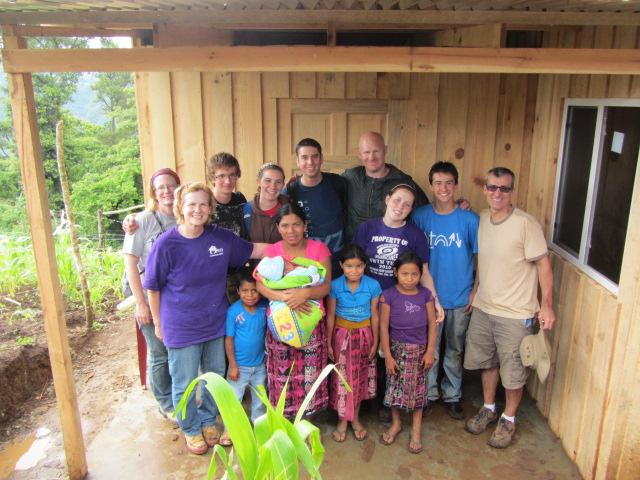 In 2004, Karyn Sulzer returned from a Caribbean cruise with a new life calling: mission work.
While touring one of the islands in the Caribbean, Sulzer witnessed the incredible poverty that plagued thousands of locals. Just beyond the walls and wealth of the resort, native islanders struggled to live their lives and support their families. "There was no way out for these people," Sulzer said. "They lived in little grass huts with no floors."
After witnessing the poverty in the Caribbean, the family and consumer science teacher returned to America determined to do something about it. Less than a year later she and her husband began their mission work in South Africa, providing aide and establishing relationships with the people there.
"We restored a church building, for a preschool." Sulzer said, "Not just a church, but a preschool. I'd say about fifty percent of those kids had AIDS. But we didn't know that until the day we left."
Sulzer's involvement in mission work continued to grow as the years went on. Most recently, Sulzer joined a missionary team from Mayfield United Methodist church to spend 10 days in Guatemala, in July of 2013. The goal of this trip was to construct three houses for impoverished families, as well as ten chicken coops to provide economic opportunities, and eight new stoves to improve the health and lives of the people there.
While working in Guatemala, Sulzer became very tied to the people there. "[They] are grateful for everything they have, which isn't much. You know, in America, we have the welfare system. But Guatemala doesn't have this backup system. The people are very poor… [They have] no light. But they don't act like there's no light."
One of the people Sulzer found most inspiring on her trip was Dianna, a 17-year old girl who was born without the ability to hear.
Throughout the previous year, Sulzer had helped raise money for a surgery that would allow Dianna to finally gain her hearing. Sulzer met Dianna while she was in Guatemala, and was stunned by her incredible positivity and sense of gratitude. As Cyndi Pietrantone, another member of the missionary said, "The gratitude of the people, just how simply gracious they were…even the simplest of things were so completely appreciated."
Sulzer's role in mission work has affected more than just the people she has worked with. Her work has changed her a great deal, too.
"I'm sure that we all see how much we have now," Debra Girbino, another member of the Guatemalan mission said, "and we're more grateful, because we see that our basic needs are met here, and they don't have that everywhere."
The public work that Sulzer has done since 2005 has drastically changed the way she lives her life. "I don't take things for granted, even water. I simplified my life by getting rid of what wasn't necessary, and focusing more on my relationships."  She went on to say that mission work changes you by making you a part of something bigger than yourself.
So should others consider mission work as a possibility for themselves?
"Do it!" Sulzer said enthusiastically. "Put yourself out there. You'll be amazed."