Winter Formal: Class of 2020 selects Wildcat Top Ten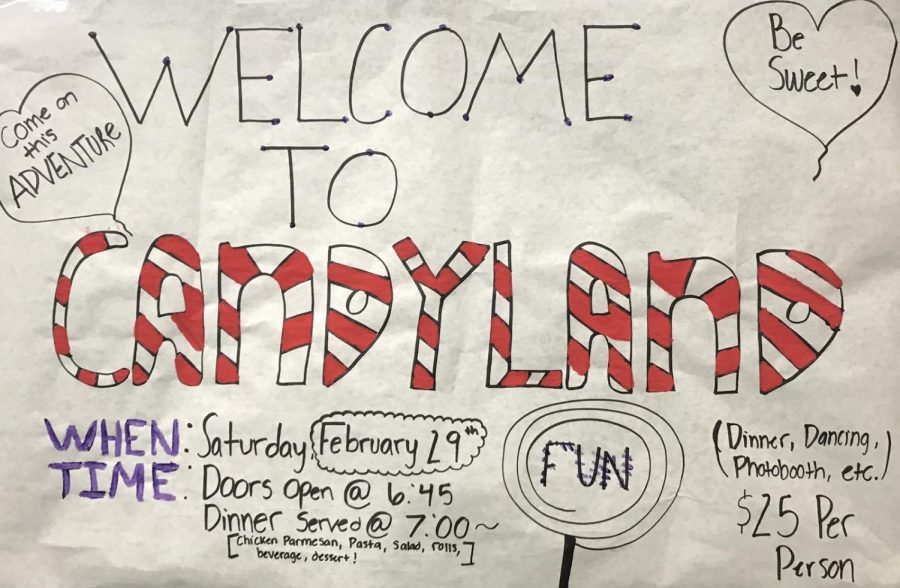 As Cats Cabinet is busy preparing for Winter Formal, the club says this dance is different from any other school dance.
Christine Czikray, the adviser for Cats Cabinet and overseer of Winter Formal, says the primary way the dance is different is the Wildcat Top Ten. "Some of the [Wildcat Top Ten] members are Linus Dombrosky, Isaac Hatten, Catherine Rock, Danielle Silver, Ashley Hughes, Lunden Morgan, Olivia Culp and Jack Giesy," Czikray said.
The Wildcat Top Ten is decided through a list of hurdles that the participants have to get through. Czikray said, "I send out a letter to all the club advisers and the winter sports coaches and I ask them to nominate a member or an athlete to represent them on the ballot for the Winter Formal."
The Wildcat Top Ten is then decided from a senior class vote. Czikray said, "[The members and athletes] then get nominated and you have 20 or 30 people on the ballot and then only the senior class votes on who the Top Ten is."
What makes someone eligible for the Wildcat Top Ten differs from student to student and club to club. Czikray said, "I ask club advisers and winter sports coaches to pick on a student who they feel embodies their club or sport in order to show off the successes of the clubs and sports."
Lunden Morgan, a senior and part of the Wildcat Top Ten, is proud that he has been voted by his peers for this position. Morgan said, "I felt excitement and a hint of pride when I was told I got voted in because I did this and people actually like me."
Czikray feels that getting all of the students to be available the day of the Winter Formal is the most difficult part of the Wildcat Top Ten. Czikray said, "By the time the kids know that they're nominated and know that they're part of the top ten they realize they have conflicts and they have to remove themselves from the list."
Students backing out of being in the Wildcat Top Ten doesn't happen too often, according to Czikray, but she understands it's difficult to plan around so many kids' work, sports, and family calendars. "It can be really difficult to get kids to all be available on the same day without having someone having a scheduling conflict," she said.
At the dance, boys and girls in the Wildcat Top Ten are partnered to enter the cafeteria together, and Czikray says it's not a big production like the school sees at the Sweet Sixteen assembly. "We just pair [the ten people] together and if we know that they're good friends or are dating, we'll put them together, but it's such a small little entry that it isn't as big of a deal."
Morgan feels that being in the Wildcat Top Ten could be a way to bring attention to his club, Mac Scholars. Morgan said, "I'm very happy that I got voted into the top ten because I spent my time [in this school], and it really boosts the club that I'm in."
Junior Maddie Donohoe, who is a veteran member of Cats Cabinet, finds it difficult to get the winter formal decorated and pulled together on time. Donohoe said, "Trying to get everything done on time or put together right can be challenging."
Junior Melissa Carrick, another Cats Cabinet veteran member, thinks attendance at meetings plays a role as well. Carrick said, "Having people not show up to meetings is a struggle because then we don't have as much of a force when it comes to getting the stuff done that's needed in the formal."
The Winter Formal tickets are available on Infinite Campus for $25, the event has dinner, dancing and more. The event opens its doors at 6:45 pm on the Saturday, Feb. 29. Tickets are available for purchase by Thursday, Feb. 27.