Junior brings fashion magazine to MHS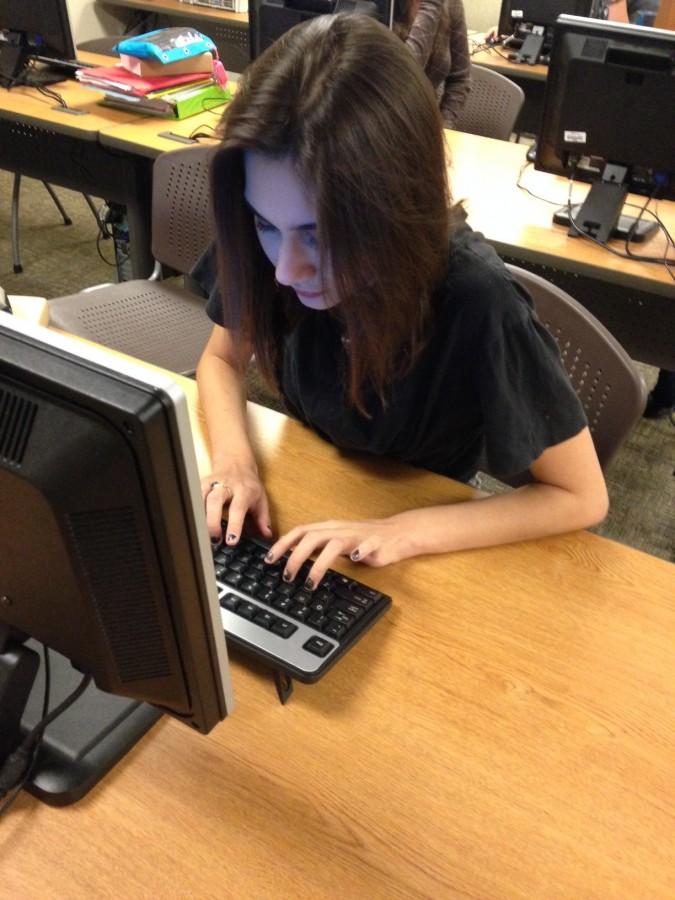 ALIVIA TABB, Contributor
November 16, 2014
Junior Anna Sintsirmas is bringing her passion for fashion to school and sharing it with others through a fashion magazine that will be new to Mayfield High School in November.
This idea originally stemmed from a college magazine that is a part of Ohio University that Sintsirmas knows of, which was started by a friend of hers.
Sintsirmas said, "I thought, why not bring the idea to a high school and give even more people the opportunity to express themselves through their clothing?"
Sintsirmas has wanted to start a fashion magazine since the beginning of the school year. She first started off as wanting to be the leader of fashion club, which was unavailable so she decided to come up with her own thing and fortunately for her it worked out well.
English teacher Kari Beery is working with Sintsirmas on the magazine.
"I chose Mrs. Beery because she is the Creative Writing teacher, which is very relevant to this magazine. She is a part of the production of Voices Magazine and obviously has knowledge with magazine publication and editing, which is essential," Sintsirmas said.
Beery will be the adviser at the meetings for the magazine held once a week. She will also be the one helping with publishing, editing, and writing.
Beery said, "I love her sense of enthusiasm; she has always been one to express herself through poetry, writing and clothing. With this magazine she has combined those three things into another medium to share with others and I think it's great."
Sintsirmas said that she is prepared for all of the other obstacles that she is looking at by starting this magazine for the school and she has goals for the magazine and where she wants to take it.
"I want more people to be a part of this other than my age group. I want people of all ages to be able to express themselves through this magazine. It is hard to get that to happen and have encounters with people that aren't in my grade or classes but I am going to make it happen," she said.
Sintsirmas has plans of the first publication to be in January if everything gets started now and to have a new publication every month. The magazine will include various columns, other than clothing that are relevant to things a teenager at Mayfield High School would be interested in. Topics will include things like nutrition and health, who the student of the month is, candle scents and Sintsirmas mentions that there may even be an advice page.
This magazine will not violate any dress code rules that apply to Mayfield. Everything featured will be within the boundaries of those rules.
"It's not hard to make a really cute outfit and still follow the rules of dress code," Sintsirmas said.
Sintsirmas said that she wants to keep this magazine around for the school to have and to have it become a part of the school, not for it to be just a one year thing.
She said, "I want freshman and sophomores to be a part of this for the sole reason of keeping the magazine going. If the juniors only do this then chances are that the magazine will only be around for the two years left that we have here at Mayfield."
Sintsirmas only hopes for success with this new magazine.