Q&A: Freshman learns the ropes when selling artwork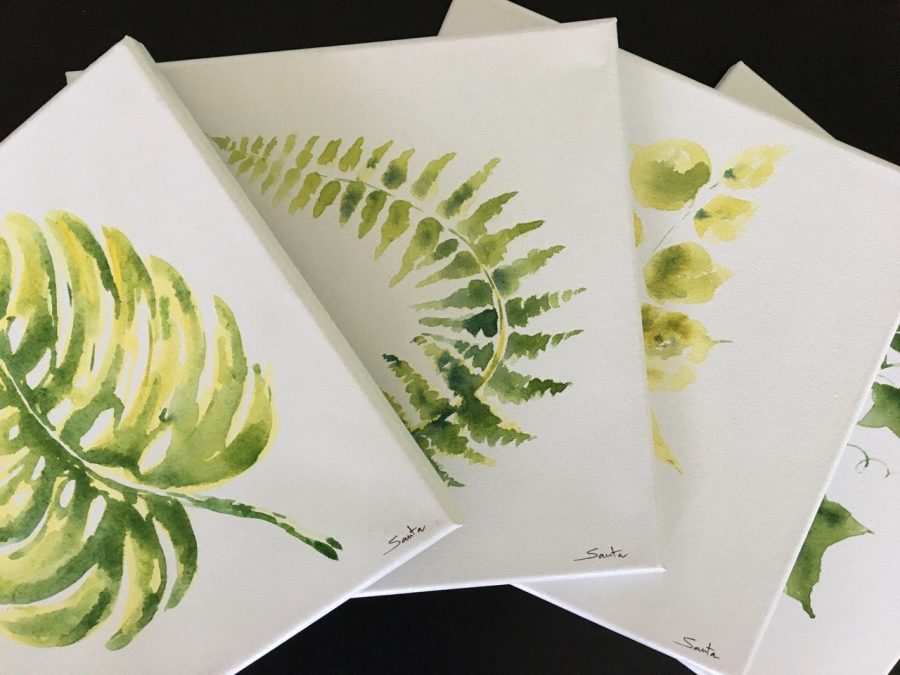 In an exclusive interview, The Paw Print's Catherine Coppersmith interviewed freshman Jenny Sarkar about selling her artwork on Snapchat.
The Paw Print: How long have you been doing art seriously?
Jenny Sarkar: Well I've been doing art forever.  You could say that it's in my blood because my mom is an artist and also sells paintings. I would say that I've been seriously doing art for a year now, and I've been getting really good feedback!
The Paw Print: When did you first start selling your artwork?
Jenny: I started selling around January. It was my New Year's Resolution to make money by myself and save up for my family to go to Disney.
The Paw Print: What gave you the idea of selling your artwork?
Jenny: My cousins and mom were big inspirations to me because they started selling way before I did. My cousin especially is a spectacular artist and I look up to her a lot. I decided that I would also sell paintings because I love it, want to be independent, and wanna make myself different from everyone else in the future.
The Paw Print: How did you struggle at the start when it came to selling your artwork?
Jenny: At first I didn't know that much about marketing, money, or how to deliver at a good cost and efficiently. I think there was a time where I thought that I'd never make it but I just had to tell myself to keep chugging along. And here we are!
The Paw Print: How do you go about selling a piece?
Jenny: First I make a piece, which takes me about a couple days, based on the medium. Then I will get good lighting and take a picture, after I would edit it so it's "picture perfect" and put on my socials. When thinking about a price, I never want to give people something they like but can't afford. Art is for everyone and not a single person in the world doesn't deserve art. So I ask them their price range and base my price off of that! Usually canvases are more expensive than types of paper, and oil, acrylic, or watercolor are more expensive than pastel or colored pencil. After the purchase is final, I put it in an envelope, box, or wrap it and personally deliver it with a card just showing them how thankful I am for them buying the piece!
The Paw Print: What is the most difficult part of selling artwork?
Jenny: To not be disappointed when you worked really hard on a piece but then no one bought or caught any interest in it. I think at that point you really have to keep believing and do what you love.
The Paw Print: What is the most rewarding part of selling artwork?
Jenny: Seeing the smile or people's faces when they finally have it in their hands, and when they say the precious words "Thank you!" I love making people happy with the things I create and that I love to make. There really is no better feeling.
The Paw Print: How have you been impacted as a result of selling your art?
Jenny: I have gotten more confident.  When I started I thought nobody would buy any of my paintings and then in a month I've made $500! I've learned that art is definitely a way of life, to create and share things. Through art, I have become more outgoing and am planning on pitching a club soon! It's definitely changed my life and completely turned it around. Before, I was put on hold for depression, and selling art made me see the better things in life that I enjoy!
The Paw Print: What advice would you give to others that are trying to sell their artwork?
Jenny: It may sound cheesy but don't give up. You might not be the most popular artist right on the get-go. It takes time, experience, and failures to finally get to the top. But also while saying don't give up, don't be too ambitious either. Don't make your first piece a thousand dollars.  Start off slow, and people will pay more money for your work as you go along.