AP Seminar class adjusts to new reality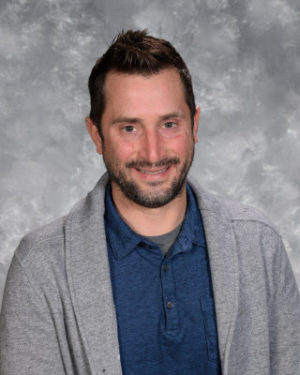 With the Coronavirus Pandemic, the instructor and students in AP Seminar have found it harder to complete the curriculum.
This class is accustomed to being in-person, giving presentations, and completing group work. But, now they are completed by students at home and in-person.
The class instructor, John Sullivan, says that it was challenging to create a new way to teach the curriculum. He said, "I am instructing both students at home and in-person, and I'm also blending the groups… and they have to present at times, facing those challenges."
Sullivan believes that the hardest task to teach was learning how to deal with technology. He said, "Zoom difficulties, WiFi going down, cameras going off is definitely the hardest challenge."
Sullivan also says it's more difficult working together as a team. He said, "It's harder to do that when you physically cannot sit next down to one another and see each other that way."
Avery Fish, a junior who is enrolled in the class, says she prefers online presentations due to her nervousness. She said, "I feel like all of my grades are better once I switched to online."
Sullivan believes that this year, the College Board was "just right" handling the pandemic. He said, "I was glad to see we had to do all the different components of the test (AP Exam), last year we didn't, and I think that negatively affected the student's scores."
Lindsey Urban, another junior taking the class, says her hardest task was understanding the class. She said, "In this class, there are different ways to approach the assignments and you have to become more flexible and open-minded in your way of getting things done."
Although Urban likes the class, she found it a bit more advanced at first. She said, "It was more challenging of an English class than I was used to…I needed to grow as both a writer, reader, and presenter."
This class has been a "blessing in disguise" due to the creative freedom, according to Urban. "We as students get to decide how we want our presentation to look, what we want the topic of our projects to be about, how to take the material we're given and turn it into a subject that we care about," she said.
Sullivan says that his main goal was to connect with his students that he's never seen in-person before. He said, "[I wanted to be clear with students] that I'm here for you, I care for you, and I want you to learn.¨
To accommodate in-person and remote learners, Sullivan says that he develops teams differently. He said, "I may ask the teams if everyone is remote if they want to work together and then do in-person together and not blend them across the board."
So far this year, Sullivan believes that his students have done a "great" job. He said, "I´m blessed with a bunch of hardworking, nice students who really try their hardest. When all of [them] did performance tasks, the products were phenomenal. [They] really put forth the effort, so I think we're really doing well.¨