Cats Cabinet prepares to host Winter Formal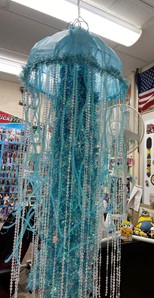 Winter Formal is around the corner, as the winter dance will be held on March 12 in the cafeteria.
History teacher and Cats Cabinet adviser Christine Czikray is leading the charge to organize the event. She said, "The Winter Formal is a celebration of Mayfield, so all are invited."
According to Cats Cabinet senior Olivia Zak, the dance needs to be held in the cafeteria because it includes a plated dinner. The caterer is Mama Roberto's, and they'll be serving pasta, meatballs, salad, rolls, beverages, and desserts.
Czikray encourages students to dress formally, just as they did for homecoming. This includes suits and shorter dresses.
According to Zak, the Cats Cabinet girls help the most by decorating the cafeteria. She said, "Mrs. Czikray usually has a vision/idea of how she wants it so we just follow her plan," Zak said.
Czikray has to buy certain things to set up for the dance which was not decided or purchased until January. Czikray said, "First the theme is selected. Then we look through online websites for materials. We buy all of the murals, hanging decorations, supplies, etc."
Sophomore Lauren Peugeot is looking forward to attending her first Winter Formal. She said, "I am excited to experience the Winter Formal because homecoming was fun, and I know another dance will be awesome too."
Zak encourages all students in grades 9-12 to attend. She said, "The purpose of Winter Formal is just like any other dance: to bring everyone together and have a fun time."
The dance begins at 6pm and will end at 10:30. Tickets, which include dinner, dancing, and a photo booth, are $30 and can be purchased in the Infinite Campus student store.