Counseling department welcomes new students at annual breakfast
Hang on for a minute...we're trying to find some more stories you might like.
This past week, administration and counselors met with new students joining MHS for a free McDonald's breakfast.
The breakfast was hosted by the counseling department, as well as Head Council. Although it is unclear when the first breakfast occurred, it has always been an opportunity for incoming students to make friends and become adjusted to a different school.
According to Pamela Bobinski, the event organizer and guidance counselor for last names (S-Z), the breakfast has grown into an annual tradition for the past several years.
Rachel McBride, the guidance counselor for last names (M-R), welcomed the students at the breakfast. McBride said, "This is the best way to get people together, through food, and it also gives them a chance to meet new people."
The breakfast staff invited new students from every grade, including sophomore Lola Koch. She said, "I decided to go to the breakfast because I felt that it would be a great opportunity to meet more people, especially since I didn't really know anyone."
The breakfast aims to show students they aren't the only new person entering the high school.
McBride said, "During the breakfast, they get to meet people from student council as well as upperclassman, while also getting to understand how Mayfield works."
In regards to the benefits the event had to offer, Koch said, "It was very helpful. I met a lot of nice people from different grades, and it made me feel less alone."
Taking place in the Senior Commons, the event provided incoming classmates with a complimentary breakfast sandwich and hash browns while they met various teachers and current students.
Although going to the breakfast alone may be intimidating to some, Bobinski said, "That's the hard part about being new to a high school. Comfort and settling in is different for everyone.
New students are reassured to attend by fellow peers and teachers.
Bobinski said, "Counselors and homeroom teachers are their first line of connection. Usually it is the homeroom teachers that encourage them when they hand them the invitation and remind them that morning to attend."
Not only does the administration aid in the comfort of the new students, but it is other classmates as well who ensure friendship and assistance.
Bobinski said, "I have even seen other MHS students walking the new student down to grab a bite to eat as well."
She seemed to feel good about the way the event turned out and how it was received by the incoming students. Bobinski said, "Anything and everything is considered helpful. Every chance we give, every opportunity we offer to connect, every conversation counts! We want them to feel welcomed. And who doesn't love free food?"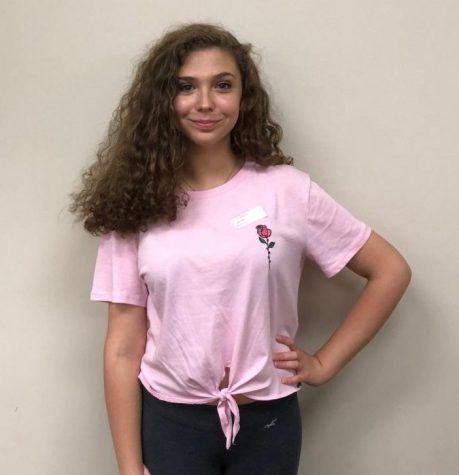 Christina Rufo, Staff Writer
Christina Rufo is a junior and frequent writer for The Paw Print.

This is Christina's second year writing on staff, and her passion is news writing....