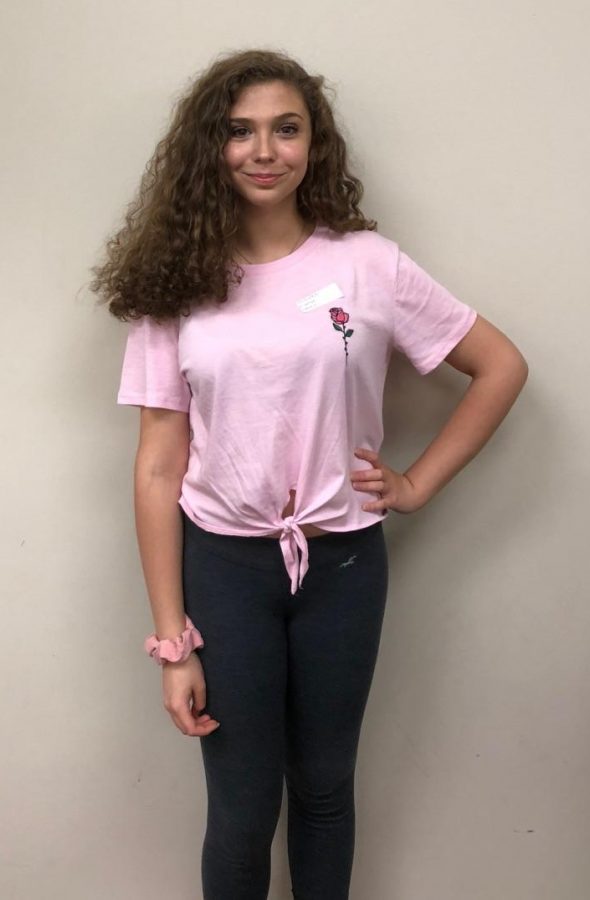 Senior Christina Rufo is the editor of The Paw Print.
This is Christina's second year writing on staff, and her passion is news writing. After taking her first news writing class last year, Christina has realized that it is her dream to become a journalist and news reporter.
Outside of school, Rufo enjoys shopping, seeing friends, and driving through the city. She also visits her two older sisters who live close by. After high school, she hopes to attend a college with a strong journalism program located near a big city like New York or Chicago.
Follow Christina on Twitter @rufo_christina.
Christina Rufo, Staff Writer
Mar 05, 2020

Senioritis spreads through senior class

(Story)

Dec 15, 2019

Spring musical cast list announced

(Story)

Sep 19, 2019

Teachers limit student restroom usage

(Story/Media)

Feb 13, 2019

Opinion: Visit these spots for Valentine's Day fun

(Story)

Jan 31, 2019

Dr. Kelly closes school due to sub-zero temps

(Story)

Dec 19, 2018

New semester creates change in schedules

(Story/Media)

Dec 16, 2018

Seniors fly through government AIR test with ease

(Story/Media)

Dec 11, 2018

Students audition for this year's musical

(Story)

Dec 04, 2018

Bibibop serves a unique style of Asian take out

(Story/Media)

Nov 09, 2018

Girls swim team welcomes many new freshmen

(Story)

Oct 31, 2018

Opinion: Stop pushing Christmas so soon

(Story)

Oct 21, 2018

Halloween brings parties, costumes, fun

(Story)

Oct 12, 2018

New Wildcat Soul Cycle class takes off

(Story/Media)

Sep 28, 2018

Show choir prepares for new season

(Story/Media)

Sep 21, 2018

Breakfast cart rolls into MHS

(Story/Media)

Sep 14, 2018

Interact Club prepares for Taste of Hillcrest

(Story/Media)

Aug 30, 2018

Counseling department welcomes new students at annual breakfast

(Story)

Jan 30, 2018

Schedule changes being discussed

(Story/Media)

Jan 21, 2018

Hidden cafe in Kent serves fresh, handcrafted donuts

(Story)

Jan 19, 2018

Daboros dishes up nutritious food for vegans, healthy eaters

(Story)

Nov 15, 2017

Show choir prepares for festival of talent

(Story)

Nov 10, 2017

First Watch dishes up great service

(Story)

Nov 09, 2017

A change for Hyland: Former history teacher makes switch to AEP counselor

(Story)

Oct 16, 2017

Music teacher shows his purple pride

(Story)

Oct 08, 2017

Opinion: More countries need to follow France's modeling law

(Story)

Sep 22, 2017

Canfield travels country playing baseball

(Story)