Opinion: Visit these spots for Valentine's Day fun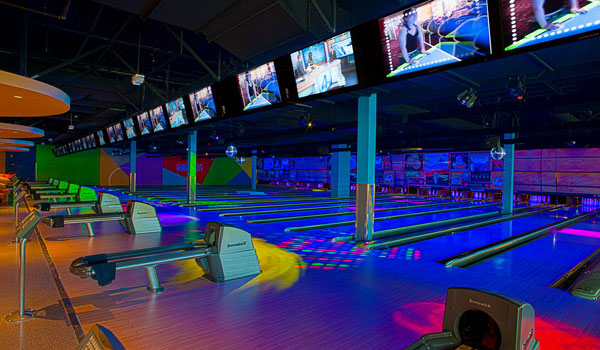 Hang on for a minute...we're trying to find some more stories you might like.
Love is in the air this Valentine's Day, but it may not be in your wallet.
After being in a relationship for two years, I understand the struggles that come with high school dating.
It can be difficult to plan dates depending on your budget and transportation. However, there are still plenty of places to go for a fun and simple Valentine's date with your significant other.
Here are my suggestions for this Valentine's Day weekend:
Chagrin Falls- The falls is a perfect place to take your date because there are many different shops and restaurants to try out. If you are looking for an inexpensive restaurant, you can always go to Yours Truly and enjoy a classic meal. They offer appetizers that you can share and also have a large variety of meals and sides to choose from such as burgers, salads, and wraps. After dinner, you can walk to the falls and take pictures, while having a romantic moment with your date.
Round 1 (Great Lakes Mall)- The bowling alley and arcade is another great place to go by taking the pressure off of a serious date. You don't need to spend much money, and there are many different games to play. You can split the cost of a game card or buy a round of bowling. It is very hard to run out of options and allows you to have a stress-free date night.
Don Ramon's (Mayfield Heights)- If transportation is a problem, and you need to find restaurants closer to home, Don Ramon's is a great choice. Senior Domenic Fontana said, "Don Ramon's is a Mexican restaurant that I love to go with my girlfriend because it is a cheap restaurant where you can get really good quality food."
If you are not planning to go out to eat but still want to have a nice date, there are always other options.
North Chagrin Metroparks- The Metroparks have many different spots where you can go and spend time with your date. You can lay down a blanket to look at the stars, or you can take a long walk through the paths while looking at the surrounding scenery. The Metroparks are perfect for a low key date and is free of charge. Senior Grace Yoo said, "The Metroparks is filled with different overlooks, and you can have a nice picnic or even get some fast food or snacks. It's just a great way to spend time with your significant other on Valentine's Day.
Pinecrest (Orange)- Pinecrest is great if you are looking for a simple dinner and movie combo. You can choose from Shake Shack, Bibibop, or any of the other sit-down restaurants located there. After dinner you can get ice cream at Graeter's or stop in for some candy at Big Fun. The Silverspot cinema there has reclining seats and also brings food to you during the movie.
No matter what your plans for Valentine's day may be, it's important to remember that you don't need to plan some extravagant evening to have a nice time with your date.
It truly is the thought that counts, and as long as you have fun and create new memories, you can't go wrong.