Interact Club prepares for Taste of Hillcrest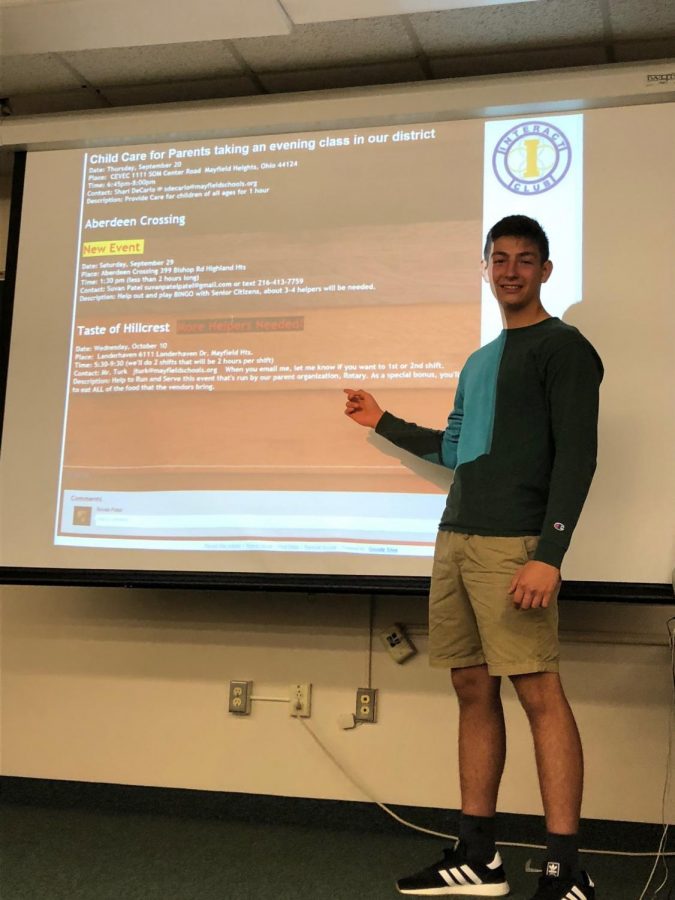 Interact Club is getting ready for one of its largest annual events of the year.
On Oct. 11, there is a fundraiser for the community called the Taste of Hillcrest.
Interact Club will welcome paying guests while also serving food and drinks at Executive Caterers at Landerhaven.
Jerry Turk, the head adviser of Interact for 11 years, understands the event's numerous benefits.
Among dozens of popular vendors, live music, and donated raffles, the Taste of Hillcrest is an opportunity to raise money for not only Mayfield, but various organizations around the district.
Turk said, "By getting all of these different places to come together, people can buy tickets to enjoy a night to eat, drink, and have all the fun they want."
The event includes restaurants found locally within the area, which is why it is called the Taste of Hillcrest.
Tickets sell for $25 a person, which includes all food and complimentary drinks.
Suvan Patel, the secretary of Interact Club, volunteered at the event last year and enjoys serving at the Taste of Hillcrest because of its great atmosphere
According to Patel, Interact Club is looking for at least 30 volunteers to step up and help assist in the production of the event.
Patel said, "One of the many things I like about the Taste of Hillcrest is that it's a good opportunity for me to interact with the community within a great social environment, and I can go with friends and take part in the amazing food."
According to the Rotary Club, the Taste of Hillcrest brought in hundreds of guests and patrons, making it one of Interact largest event of the school year.
The Interact club has attended this event annually for at least 12 years.
Not only does the event provide students the opportunity to give back to the community, it also offers around five service hours for those looking to increase their community service.
In regards to the benefits to the club for volunteering, Turk said, "The parent group of Interact is Rotary Club, and Rotary does many wonderful activities and fundraisers for the community, like this one
Suvan said, "As of now, we do not have many people signed up to volunteer. It would be appreciated for those to come offer their time to help out the community."