Homecoming week: Sweet 16 finalists experience plenty of emotions
Hang on for a minute...we're trying to find some more stories you might like.
With Homecoming just around the corner, Sweet 16 is beginning the emotional court process.
Around 30-40 girls and 20-30 boys self apply to be on Mayfield's court two weeks before Homecoming.
Melissa Fini-Sanson, Italian teacher and co-adviser of student council, has been involved with Sweet 16 for as long as she has been on student council.
Fini-Sanson said, "It is nice to be involved in something that is a really memorable event for so many students and it has a lot of rich tradition."
Chris Torda, a science teacher and co-adviser of student council also has a huge impact on how the participants feel during this.
Torda finds it exciting to be a part of the unforgettable experience with the seniors partaking in this event.
Torda said, "It gives them something exciting to look forward to. It's another fun memory they can have of high school. "
Last week on Sept. 6, students in grades 10-12 voted on the top 16 senior couples.  Throughout this week, Sweet 16 couples rode in convertibles in the community parade, were acknowledged at the bonfire, and danced at the Homecoming Assembly for all grade levels to watch.
Sweet 16 participant, senior Kevin Morgan, is academically, socially and athletically involved with the school. The event has allowed him to appreciate his senior year even more.
Morgan said, "Sweet 16 has made my senior year better because I get to take part in all the fun things that will make this homecoming stand out more than others."
Participating in Sweet 16 along with Morgan is Vladis Alimova. Alimova is involved with many clubs and sports such as Wildcat Focus and Tennis.
Alimova said, "It is a time that you just want to live your life and remember these moments."
Although many happy emotions are running through the students and advisers, stress is behind all smiles. Advisers and students are rushing to get everything done yet look good.
Torda said, "Everything is stressful. There is a lot of pieces and parts that need to be in motion. I just have to make sure they're actually moving and everything's coming together."
On the participant side, they claim getting all the pieces and parts together for the parade and dance is tense.
Morgan said, "The most stressful part was finding a convertible for the parade because there's not a ton of them sitting around for the parade."
Alimova said, "I am already getting overwhelmed over, learning all the dances throughout the week and having all the materials needed for the events throughout the week."
With all the stress that may be present, the advisers and students are doing this for a good time and to make the school smile with all of the pride.
Alimova said, "Being with all my friends makes me smile. I can't wait to show off all the great dance moves that we have and show our pride and joy for the school."
Sweet 16 is a tradition that will allow court members to show off what these four years of high school gave them.
Fini-Sanson said, "It is a way for seniors to be recognized and all they have worked for. It is just nice to be apart of a memory they will always have with them."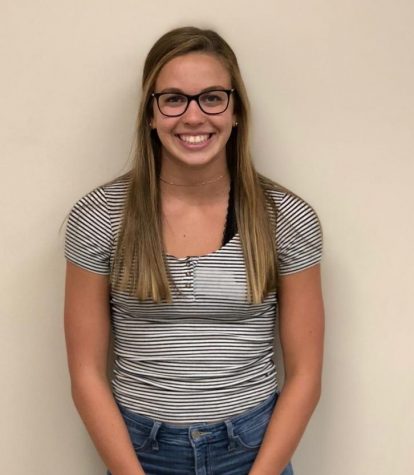 Emily Steffey, Staff Writer
Emily Steffey is a staff member of The Paw Print.

Steffey is a junior involved in Girls Varsity Swimming. She enjoys being with her teammates and going...