Opinion: Flu outbreaks can be prevented with vaccines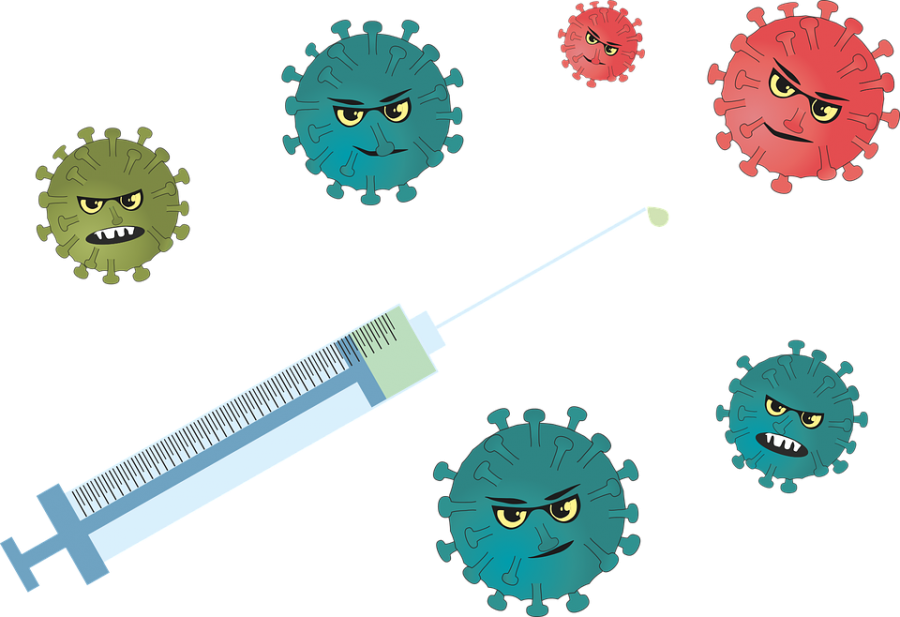 49 million.
That is the number of flu cases averaged annually in the United States, according to Healthline.
Flu season typically reaches its peak in February, but it's better to start preparing early.
According to Bettie Cross with CBS Austin, the flu virus has already taken a big hit in Austin, Texas with children experiencing the largest effects. Cross wrote, "Dell Children's Medical Center treated 343 children on Monday for flu-like symptoms. They say it's a 'marked increase'."
The devastating effects of the flu virus has caused Austin International School to close its doors this past Tuesday and Wednesday.
Human Body Systems and Anatomy & Physiology teacher Eric Davis believes the virus can have long-term effects on students even beyond their health. Davis said about the outbreak in Austin, "It is possible for Mayfield to experience a [similar] outbreak of the flu. A consequence of [the flu] is students will miss a lot of school and so they are likely to fall behind in classes.
"If they are in AP classes that could be troublesome and may not do as [well] on their tests, maybe even lose college credit," Davis said.
However, these unfortunate circumstances would not be prominent if parents did their job and took precautionary measures to vaccinate their children.
According to the CDC (Centers for Disease Control and Prevention), flu vaccines prevent millions of flu-related doctor appointments each year. The CDC website states, "During 2017-2018, flu vaccination prevented an estimated 6.2 million influenza illnesses, 3.2 million influenza-associated medical visits, 91,000 influenza-associated hospitalizations, and 5,700 influenza-associated deaths."
The CDC explains how during seasons where the flu vaccine has a similar strain of the virus as the circulating flu, the risk of having to go to the doctor or hospital can be reduced by up to 60 percent.
Imagine having a 60% chance of winning the lottery. Those are pretty good odds. Now, why would you raise your chances of going to the hospital by 60% when it can be avoided by a simple pinch from a shot?
Lori Tagg is assistant to the school nurse and recommends getting the flu vaccine. She said, "I know that it does not protect you from all strains of the flu but the flu can become very serious, so it is a good precautionary method. Even if you were still to get a case of the flu, the symptoms wouldn't be as bad as if you weren't vaccinated."
Davis is not only concerned about the effects the flu has on students, but also the rest of the community. Davis said, "If enough people get vaccinated it will make it harder for the flu to spread (herd immunity). No one likes to be sick, the flu is pretty nasty.
"The flu is [especially] dangerous if you have a compromised immune system," said Davis. "The flu is very serious, especially in the elderly population it can lead to many deaths."
Help keep your family happy and healthy this holiday season by vaccinating both yourself and your children against the flu.