Opinion: Browns season turns to total turmoil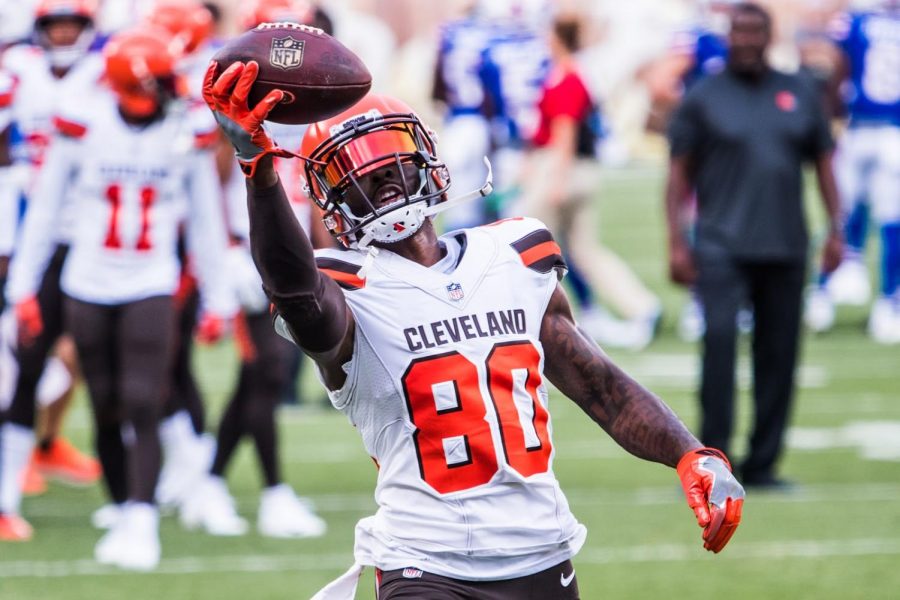 The Cleveland Browns 2019 season can be described in three words.
What. The. Heck.
As the Cleveland Browns' season comes to an end in two weeks, multiple players are telling other teams they want out and to "come get me." It's a bold move for any player to do that with so much potential on our roster.
The bad thing is one of those players was star WR Jarvis Landry.
Browns Head Coach Freddie Kitchens was recently interviewed by an NFL reporter, and Kitchens stated that Jarvis had no harsh feelings towards the staff after the loss to the Arizona Cardinals. Kitchens told NFL.com, "I wouldn't change Jarvis for anything. Jarvis plays the game with passion, which I love.
"He's tough, he's physical," Kitchen said. "He wants to win and when you want to win as badly as Jarvis does, sometimes your emotions get the best of you. But I don't have a problem with Jarvis. He's one of my favorites, the way he plays the game, him as a person, everything,"
I'm not giving Landry the benefit of the doubt here, as he was caught on camera yelling at Kitchens late in the 4th quarter in their loss to Arizona.
Rumors were also spread that star WR Odell Beckham, Jr. wants out as well. The thing is no one is sure if this is true or not.
Jay Glazer reported on the "NFL Today" that Odell was saying the same things that Landry is saying currently to teams. According to "The Sporting News," Glazer said, "Throughout this year, Odell Beckham has told either players and coaches, before games, during the games, 'Come get me, come get me outta here."
I don't believe these rumors whatsoever, as Odell shut this down two days after it was first brought up. CBS Sports reporter Jason La Canfora reported on this as well, saying that the star WR does not want to request a trade during his time in Cleveland.
As the Browns season was filled with its glorious ups and downs, they are in the pothole right now, trying to figure out the reasons why the team is not successful. They play again on Sunday at FirstEnergy Stadium versus Baltimore.